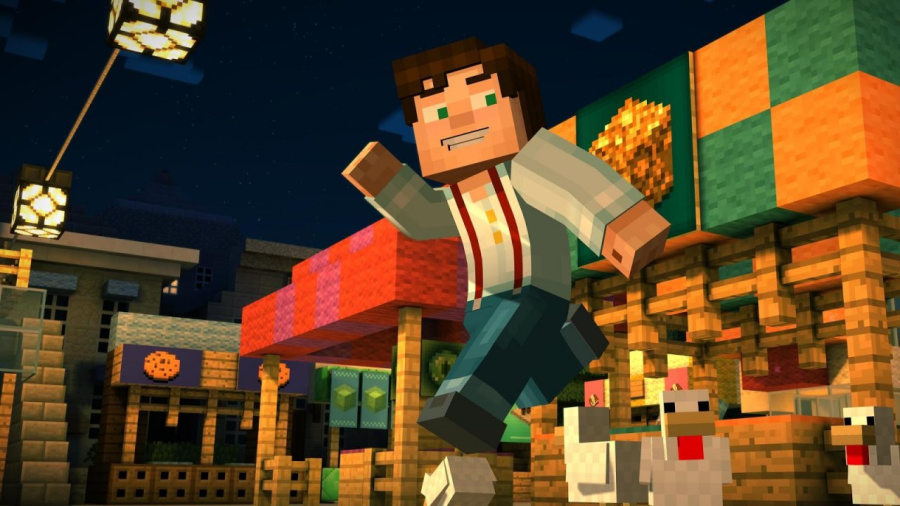 Minecraft: Story Mode took its sweet time coming to Wii U, with episode 1 finally landing in North America in January. At the time a press release promised subsequent chapters "in the coming weeks", though as that was over four months ago it should have said "in the coming months". With Mojang announcing a release date for Episode 6 today on pretty much every other platform, some Wii U fans may be feeling a little left out.
Still, it's a messier state of affairs in Europe, where the season of episodic releases is yet to get underway. Whether the downloadable episodes will ever happen is debatable, but Nintendo Life regular Doctor Overbuild has pointed us to a GameStop Ireland listing taking pre-orders on the boxed version - the date listed is 28th October, though whether that's a placeholder is unclear.
It wouldn't surprise us if, in Europe at least, the episodic approach is ditched in favour of one overall package with all of the relevant chapters. In the meantime Mojang needs to figure out what to do with the series in North America, which has started and since stalled.
Are you still hoping to get hold of the full Minecraft: Story Mode series on Wii U, or do you think it's coming far too late? Let us know.