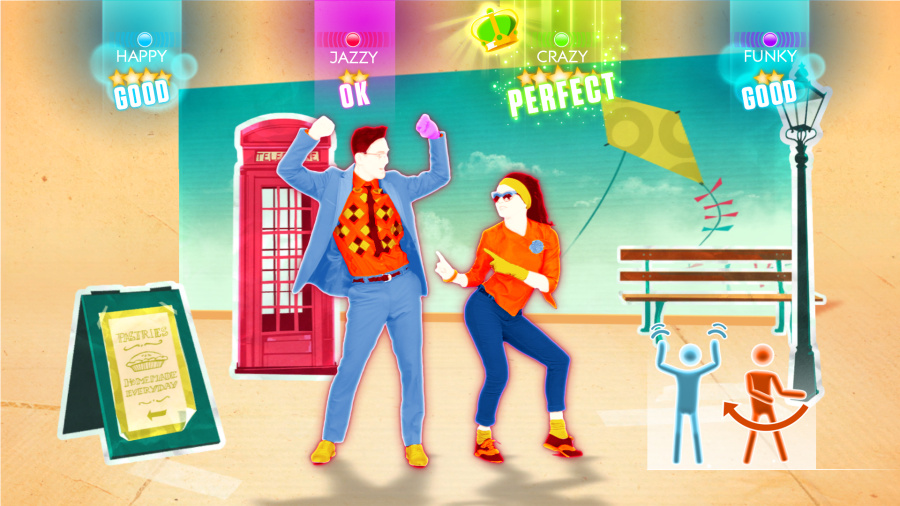 Just Dance 2014 jived its way onto Wii U last week in Europe, with an extensive tracklist consisting of contemporary pop songs and old classics. The Ghostbusters theme is even available to groove along too.
The Wii U edition naturally has a whole host of system specific features and Nintendo recently sat down with the game's director Matthew Tomkinson and character director Véronique Halbrey to discuss what players can expect.
Tomkinson explained how the GamePad can be used as a microphone as it has one integrated already and there's an autodance feature available that allows people to make use of the GamePad's camera to create small video clips of their funky moves.
Puppetmaster makes a welcome return, which is used to select the dance style other players need to complete. There's now a Party Master mode, where a fifth player can select the moves as well as the music on the fly.
North America is not yet on the dance floor but there's not too long to wait as the game releases on 8th October.
You can check out the full interview in the video below. Have you picked up Just Dance 2014? Let us know what you think to it in the comment section below.
[via youtube.com]