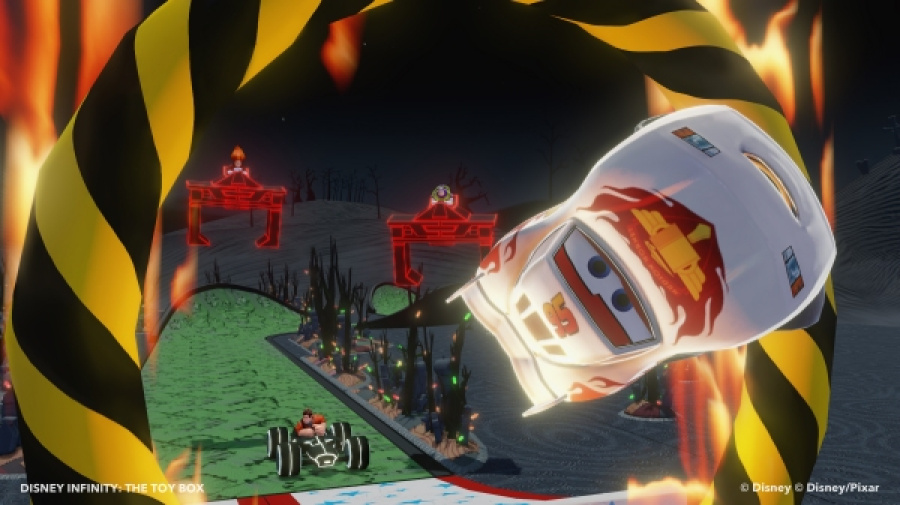 Toys R Us has just announced its exclusive line of Disney Infinity figures and power discs, or at least couple of the first items in its range. A special "Crystal" series will offer semi-transparent versions of the toys that also appear and behave differently in the game; they will only be available from the retailer.
As we have seen for Skylanders, this strongly positions Toys R Us as one of the go-to stores for families looking for Disney Infinity figures and power discs. It will be interested to see if its success is matched with Disney's new product.
The Crystal Series, which we suspect will span the different play sets in the game, offers not only a different looking character but also bonus experience points and health as well as a special in-game area to display the figures.
The first of these figures will be Lighting McQueen Infinite Crystal Series, and was announced along with a special Toys R Us power disc for Mike's Car. This offers Mike Wazowski's car from Monsters Inc in the Toy Box world of the game.
Finally, on Saturday 7th September, all Toys R Us stores around the US will be hosting a Disney Infinity Power Disc Trade event from 12 noon to 2pm. The aim, apart from the obvious promotional benefits, is to give kids the opportunity to exchange their own Disney Infinity Power Discs with other fans and receive special offers on Disney and Disney Infinity products.