Description will appear here shortly...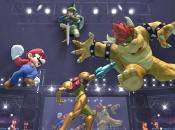 Flawless Victory!
We still haven't got enough of Smash Bros. yet, but playing the game relentlessly day after day has had us hankering for revisiting old fighting games. Then, a crazy thought entered our brains — what if the cheesy Smash Bros. announcer was replaced with those of other famous brawlers? The result of this incredibly strange train...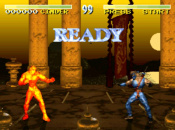 Supreme Victory
We often share some of the best fan content that we find, whether they're short films portraying scenes from games, memorable pieces of art or top-notch music covers. The band On Being Human brings us the latter, and last year we shared a terrific Super Metroid rock cover that seemed like the perfect alternative soundtrack to the...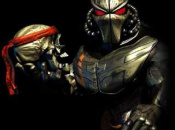 New instalment in development at Rare?
Although it's not something that is likely to impact the production of a new Killer Instinct title for Nintendo consoles - the IP is owned by Rare (and, by extension, Microsoft) so that's not going to happen any time soon, sadly - but interesting news has filtered through about a possible new entry in the...
Hold on there, you need to login to post a comment...