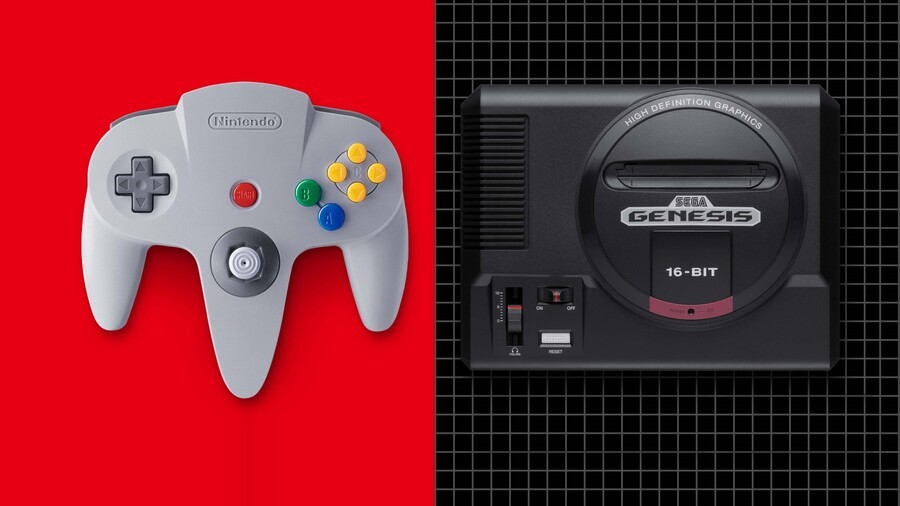 Time flies when you're having fun, and it feels like the arrival of the Nintendo Switch Online + Expansion Pack is catching up on us rather quickly. It was only recently announced in the September Nintendo Direct for 'late October', with Nintendo 64 and SEGA Genesis / Mega Drive games being added to the line up.
It'll be an optional extension to the standard NSO membership and, as a result, will have an extra cost. It also came back into our minds today with the welcome news that European subscribers will have the option of 60Hz versions of the N64 games, albeit limited to English language.
As a reminder of what we'll be getting in the new collections, below are the confirmed launch line-ups and 'future titles' to date:
N64 Launch titles:
N64 Future releases:
Sega Genesis / Mega Drive Launch titles:
Across the two systems the Expansion Pack will therefore have 22 games at launch in North America / Europe, with another seven N64 games confirmed to be on the way (while more unannounced N64 and Mega Drive / Genesis games are likely in the future). If it works the same way as the current subscription and apps, it may also be possible to download the Japanese version of the app (from the eShop on a non-NSO Japanese user login) to play the 'Japan-only' games on a Western account, but we'll test this at launch.
The question is, how much do you think we should pay?
Below, as a reminder, are the default prices for the current membership which includes NES and SNES libraries, cloud saves, access to online gaming and member-only games like Tetris 99.
1 Month - $3.99USD / €3,99 / £3.49
3 Months - $7.99USD / €7,99 / £6.99
12 Months - $19.99USD / €19,99 / £17.99
Family Membership (12 months for up to 8 accounts) - $34.99USD / €34,99 / £31.49
The Expansion Pack will unsurprisingly offer less overall, as it simply adds Nintendo 64 and SEGA Genesis / Mega Drive libraries, with all other parts of NSO being in the default service (as far as we know — there could be other as-yet unrevealed details). Nintendo will be introducing this new 'membership plan' that bundles the standard NSO subscription with the expansion pack, which will either be an option to buy from scratch or to upgrade from existing memberships.
We're interested in what you think, so let us know in the polls and comments how much Nintendo should charge for the extra platforms and games. The prices in the poll ask how much should be added to the existing annual NSO price for the Expansion Pack content; yes, you can say 'free' if you really want to.
---
Further reading: