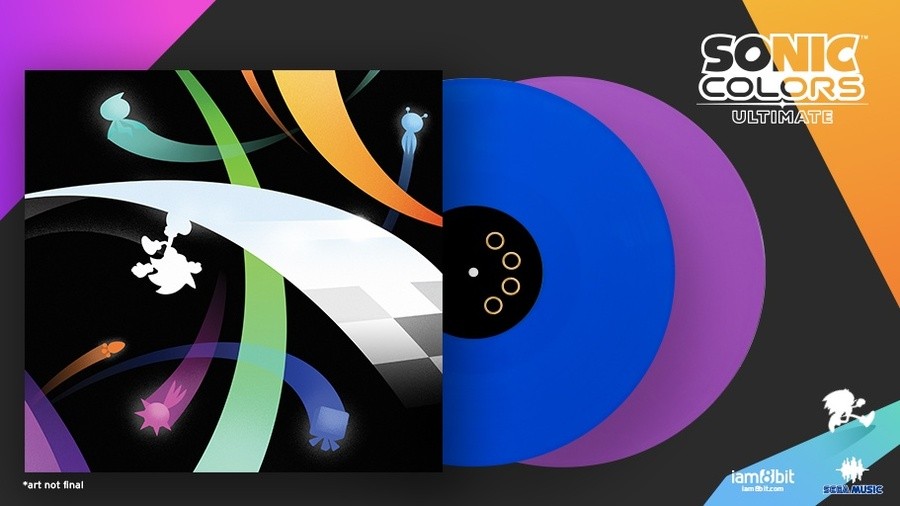 Sonic Colors Ultimate has had a bit of a mixed ride so far – we mostly enjoyed our time with the game when playing it for review, but some players have been reporting some rather wild, fun-ruining glitches. One thing most of us will be able to agree on, though, is that the game has a pretty ace soundtrack.
While Ultimate's remixes won't be for everyone, the original tracks will no doubt have been stuck in peoples' minds ever since the original game launched on Wii. Thankfully, in celebration of these tunes, a new vinyl soundtrack release has been announced thanks to a partnership between Sega and iam8bit.
Featuring 21 tracks in total, including the game's theme song 'Reach for the Stars', the release is available in two versions (although the limited edition has already sold out). The standard edition, which you can pre-order here, is available for $39.99 and features two randomly coloured vinyl discs (blue, purple, orange, and green are possible options).
The standard edition bundle will ship in 2022; if you were lucky enough to grab one of the Limited Edition bundles (which feature a wild sprite trail splatter effect), you'll get yours at the end of this year.
---
Update: It's also come to our attention that UK retailer Zavvi has an exclusive Gold Ring variant, consisting of gold discs. Thanks to Nik for the tip!
---
Will you be treating yourself? Let us know in the comments.