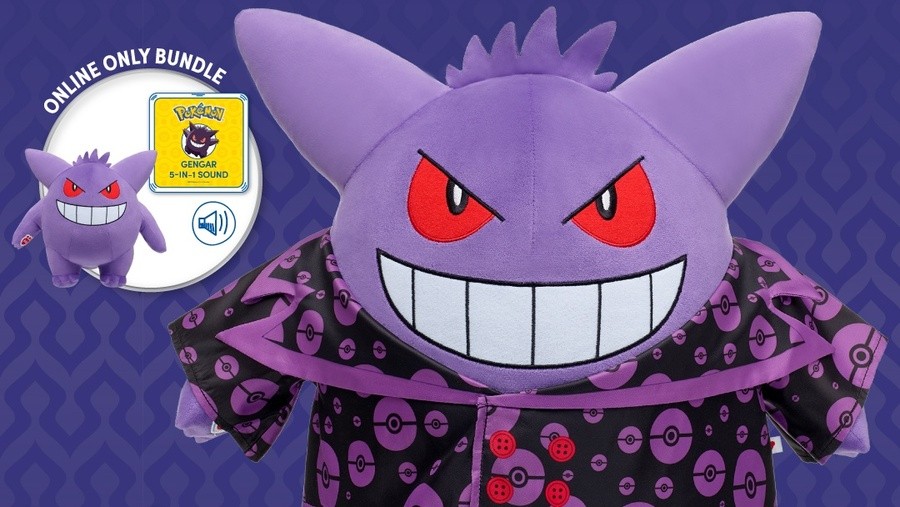 Build-A-Bear's range of Pokémon toys is growing at a scary pace these days, which perhaps makes it all the more fitting that a Ghost-type 'mon is headed to the lineup next.
That's right, the ghostly Gengar (who battes real tough) has been revealed as the next Pokémon ready to join your collection. It's only available in the US for the time being, although that looks set to change, and it comes with the usual 5-in-1 sound chip:
You can grab an order here if you're interested (note that the link will only work for those in the US), where it's available for $53.
You might remember that Umbreon joined the range just last month, with plenty of other Pokémon still available too. Keeping up with them all is getting rather expensive, but they do look adorable.
Will you be adding Gengar to the family? Let us know with a comment.