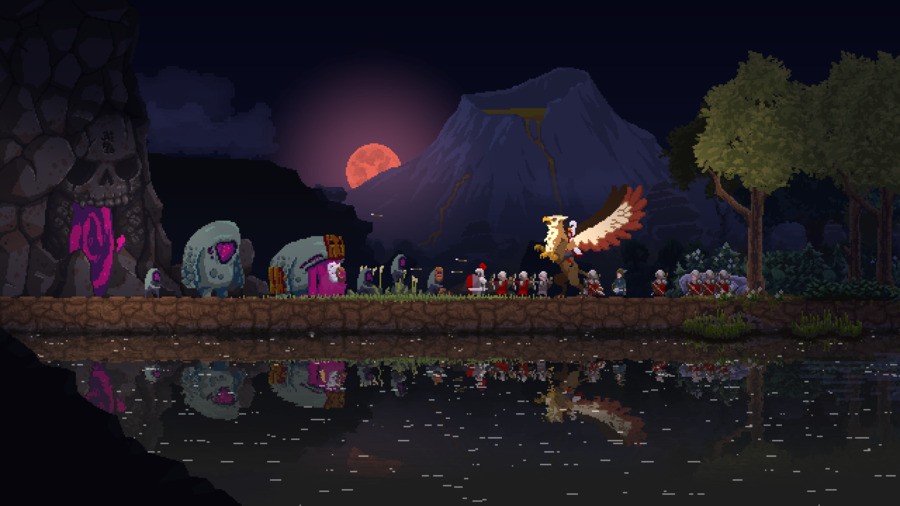 Kingdom Two Crowns is a title that's continued to grow and improve since its Nintendo Switch release back in late 2018; we thought it was rather good in our original review. The latest changes will come in the free Never Alone update, which is due to roll out on Switch and other platforms on 20th April.
The headline addition is the expansion of the game's co-op, with players now able to take on the Challenge Mode areas in co-op, either local or online. In addition there'll be a new challenge called Trade Routes, which seems to revolve around a goal of uniting two Kingdoms separated by the collapse of a Great Bridge.
You can see the update trailer below:
Let us know if you're a fan of the game and planning to check out the new content next week!