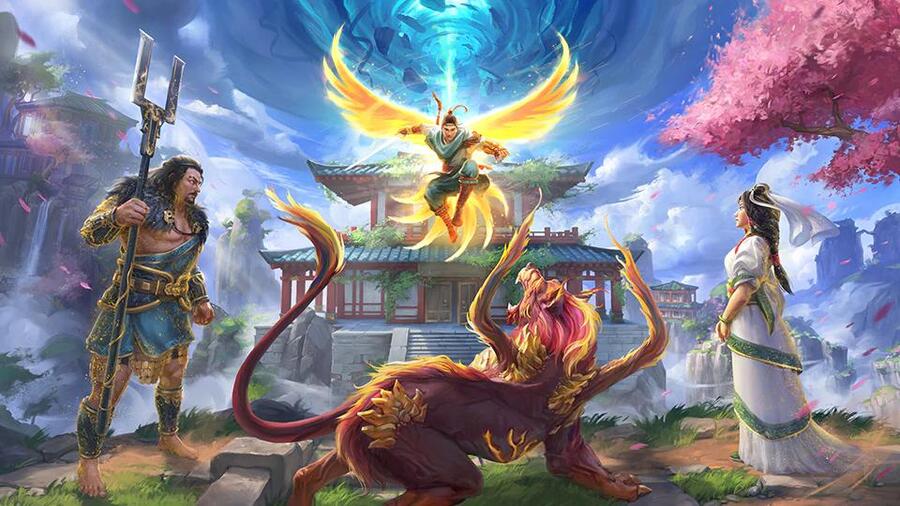 Ubisoft's post-launch DLC for Immortals Fenyx Rising is gradually rolling out. After the first story expansion, A New God, launched back in January, we'd been waiting on Myths Of The Eastern Realm to follow.
Rumours had previously suggested a February release date, but Ubisoft has confirmed it'll launch on March 25th. Unlike the first expansion, Myths Of The Eastern Realm features a brand new protagonist called Ku, taking inspiration from Chinese mythology.
Speaking via its official website, Ubisoft also revealed players can access a "special primer quest" from today at no cost. Calling "We Are Not Alone", they issued this statement on what to expect:
Led by Ubisoft Chengdu, Immortals Fenyx Rising - Myths of the Eastern Realm introduces a new open world, characters, and story inspired by Chinese mythology, and centering on a new hero named Ku. Immortals Fenyx Rising players can get an early, free taste of the DLC with a special primer quest, titled We Are Not Alone, which is available in-game starting today as part of a free update.
Appearing at the southern end of the Valley of Eternal Spring, the new quest offers a stamina-testing platforming challenge in the clouds, with an appropriately themed prize for players who complete it. Like the primer quest for Immortals Fenyx Rising - A New God DLC, playing or completing We Are Not Alone isn't required to jump into this new DLC.
Much like its predecessor, Myths Of The Eastern Realm will cost £11.99 alone, and you can buy a Season Pass covering all three DLC episodes for £32.99. If you're still on the fence about Immortals, a demo remains available on the Switch eShop.
Will you be playing this new expansion? Share your thoughts below.
[source nintendoenthusiast.com]