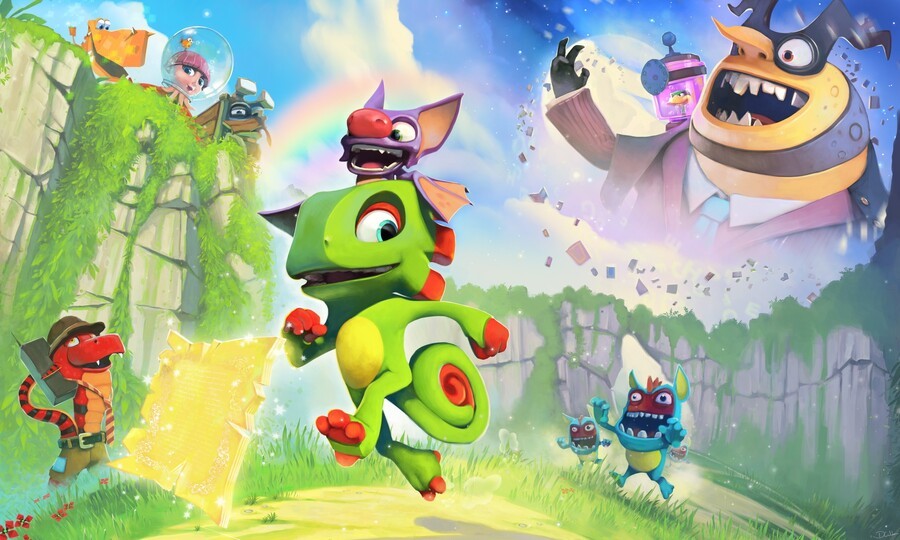 Playtonic Games, the UK-based developer behind Yooka-Laylee and Yooka-Laylee and the Impossible Lair, has teased a new reveal that should be headed our way "soon".
The studio took to social media today to offer some kind words to fans and to promise that a reveal is on the way. "We'd like to give our community, our friends, a giant hug," Playtonic says. "We know you're all wondering what we have cooking, and although we can't say just yet, something will be revealed SOON. Thank you for being patient with us."
So, what does the studio have cooking at the moment? One obvious bet would be a new entry in the Yooka-Laylee series, whether that be a new platformer, or perhaps a game from a different genre entirely. Back in 2019, just after the release of The Impossible Lair, Playtonic said that the series could well receive "a racing game like Mario Kart or a shooter like Splatoon" one day. Could that be in the works?
You may also remember that rumours surrounding a Playtonic-developed Banjo-Kazooie game were doing the rounds last year, which didn't seem out of the question what with Playtonic's staff including a number of ex-Rare developers, but the studio shot down the speculation. Multiple times.
What would you like to see next from Playtonic? Did you enjoy Yooka-Laylee and the Impossible Lair? Share your thoughts with us in the comments below.