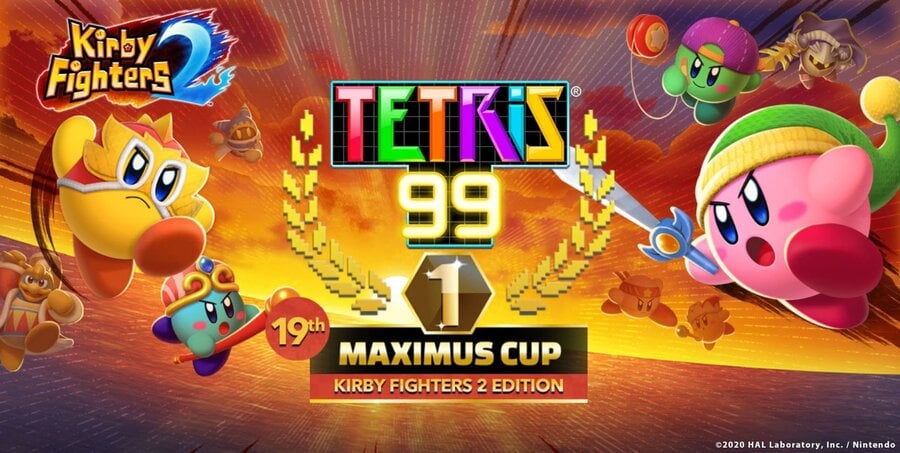 The latest Nintendo Download update for North America has arrived, and it's bringing new games galore to the eShop in your region. As always, be sure to drop a vote in our poll and comment down below with your potential picks for the week. Enjoy!
Switch eShop - New Releases
Arcade Archives Shanghai III (HAMSTER, 31st Dec, $7.99) - 'Shanghai III' is a puzzle game that was released from SUNSOFT in 1993. Players pick from an assortment of mahjong tile patterns such as Dragon, Tiger, etc. The object is to clear all of the tiles from the screen by matching them in pairs. The game runs on a timer, so players have to move fast to clear the entire screen.
Arcanoid Breakout (Pix Arts, 11th Jan, $4.99) - Breakout come back in this modernized top-of-the-art version. Enjoy hours of pure fun with this classic break the bricks game. Enjoy the enhanced version with today device capabilities and revive the gameplay simple yet addictive of first generation video-games. Collectable power-ups; multi-balls, fireballs make this version like no others. Show off your skills and complete the increasingly challenging levels. It's time for you to break a few walls!
Dead Ground (Ultimate Games, 12th Jan, $9.99) - Dead Ground is a procedurally generated tower defense game with rogue-like elements. Each playthrough will offer randomly generated guns, skills and augments. You'll have to travel, collect scrap, water, manage your inventory and upgrade your base to survive! Place and upgrade the towers wisely, and use your hero to further defend it in this fast-paced game, a perfect blend of action and strategy.
Epitaph (Everook, 12th Jan, $12.99) - Battle for control of the afterlife in Epitaph, a competitive, fast-paced tactical game. Pick three Reapers, the aspects of death, and fight your opponent in real-time, cooldown-based combat. You'll control all three characters at once, sequencing their abilities and setting up explosive combos to decimate your opponent.
Grand Prix Racing (Pix Arts, 11th Jan, $5.99) - High speed doesn't always means victory. Show your driving skills in this racing tour amongst the most challenging world tracks. With its realistic physics engine and its realistic sensations,
Iris.Fall (PM Studios, 7th Jan, $19.99) - Fusing gameplay with light & shadow. The concept of light and shadow runs throughout the design of the game's story, art and puzzles. Switch between light and shadow and pass through the two realities as you experience unique interlacing of black and white, as well as both 2D and 3D.
Kingdom Tales 2 (Ocean Media, 7th Jan, $9.99) - A long time ago, there was a kingdom ruled by a fair king, Arnor. His daughter Dahla was the most beautiful and clever in the land. Noble lords from many kingdoms begged the King for his daughter's hand. No one was good enough for his Dahla. However, in absolute secret, young blacksmith Finn and Dahla were in love.
Mahjong Adventure (Fantastico Studio, 12th Jan, $7.99) - Mahjong Adventure is a mahjong game based on a classic Chinese game. Great fit for players who love games like brain puzzles, crossword, chess, mahjong, word search, solitaire, match-3 and other smart games and puzzle brain games. Develop your mind and patience and strategy skills. How to play Match pairs of identical tiles to remove them from the board until it's entirely cleared or until you find all special tiles. You can only match tiles which are free on at least one side.
Radio Commander (Console Labs, 11th Jan, $14.99) - This is not just another RTS, in which you are an invisible being hovering over the battlefield. In Radio Commander situation reports are given to you in form of dramatic radio statements sent by troops fighting on the ground. And your only accessory is a strategic map, on which you can place tokens and notes.
S.U.M. – Slay Uncool Monsters (Doomster Entertainment, 12th Jan, $5.99) - You play as various Heroes in a world filled with Uncool Monsters. Your task is to fight these Monster by using Math. There are plenty of Dungeons that needs to be cleared and they get harder and harder! Level up and progress in the Campaign(s), or test your endurance in Endless Mode.
Sense – A Cyberpunk Ghost Story (eastasiasoft, 7th Jan, $19.99) - Inspired by classic adventure games and the origins of the survival horror genre, Sense – A Cyberpunk Ghost Story celebrates the slow, cerebral creep of dread instead of relying on over-the-top action or jump scares. With careful attention to pacing, atmosphere and storytelling, this futuristic tale seamlessly blends 2.5D exploration and problem solving with suspenseful ghost encounters that act as paranormal glitches in our own reality.
Stardash (Orange Pixel, 7th Jan, $9.99) - Not just the looks of a classic game, also the gameplay of a classic platformer. This game is NOT EASY! you have an endless amount of lives, so you can quickly restart a level when you miss a jump, get hit by an enemy, get bitten by a plant, get hit by a spiky-ball, crushed by big statues, run onto spikes, get hit by a wasp, or any of the other many ways you'll get stopped in your run.
SuperMoose (Ultimate Games, 8th Jan, $7.99) - You have to know Superman and his supernatural powers. Batman, who's speeding through the streets of Gotham in his Batmobile. Or Spider-Man, who jumps on blocks without any problems. So meet SuperMoose. Here doesn't have a car, he doesn't jump on blocks (in fact he's afraid of heightS), he desn't even have a beautiful beloved one. He's just a moose, but not so ordinary! Maybe he don't know karate, muay thai, and jujitsu, but he has a huge heart!
Top Gun Air Combat (Pix Arts, 11th Jan, $9.99) - Modern conflict air warfare without Tom Cruise.
Travel Mosaics 7: Fantastic Berlin (JetDogs, 4th Jan, $8.99) - Travel Mosaics - an absolutely beautiful and brilliant edutainment game for all ages is back with a new chapter! The adventurous Walker animal family are traveling to the great city of Berlin! Travel Mosaics 7 brings you 140 new and unique nonogram puzzles. Сompared to classic nonograms, Travel Mosaics puzzles are color-coded, and each puzzle contains a hidden image that is revealed as you play!
Werewolf: The Apocalypse – Heart of the Forest (Walkabout Games, 7th Jan, $14.99) - Explore the myths and monsters of Europe's last primeval wilderness. Play as Maia, who arrives at the ancient Białowieża Forest looking to explore her family history. Visit real-world places of mystery and power. Witness how nature clashes with technology and greed. Read our Werewolf: The Apocalypse – Heart of the Forest review
Wrestling Empire (MDickie, 11th Jan, $19.99) - Recalling the genre's 64-bit heyday, this is wrestling that puts the fun first - filling the ring with as many wrestlers as you can handle and letting them loose with freestyle animation where anything could happen at any moment. Design matches before your very eyes with the intuitive setup process, and tag in up to 4 controllers at ANY time for old school multiplayer!
Yumemidori Nostalgia (OperaHouse, 11th Jan, $19.99) - That is the "magical spell" passed down from grandmother. One particular summer, Yoshino (main character:Renameable), a 17-year-old girl, follows a butterfly through the main gate. Beyond the gate, she finds herself in Taisho Era red-light district of Yoshiwara, where the cherry blossoms are in full bloom. There she encounters Harufumi, a young writer, and Kocho, a male geisha. Yoshino tries to find her way back to modern times while searching through the Yoshiwara district, where the nights are wild and rowdy...
Activities
Kirby Delivers Some Tetris 99 Fun – The 19th MAXIMUS CUP event for the Tetris 99 game allows you to earn an in-game theme based on the Kirby Fighters 2 game. Now you can channel your inner fighting spirit into Tetris 99 on the Nintendo Switch system as you aim to hit your opponents with a flurry of Tetrimino-clearing combos in this action-packed MAXIMUS CUP. The Tetris 99 19th MAXIMUS CUP event runs from 11 p.m. PT on Jan. 7 to 10:59 p.m. PT on Jan. 11. To participate, Nintendo Switch Online members just need to play the Tetris 99 online mode during the event period. Players will earn event points based on their placement in each match. Once players have accumulated a total of 100 event points, a new theme will unlock, featuring background art, music and Tetrimino designs inspired by Kirby Fighters 2!
So that's your lot for this week's North American Nintendo Download. Go on, be a sport and drop a vote in the poll above, and comment below with your hot picks!