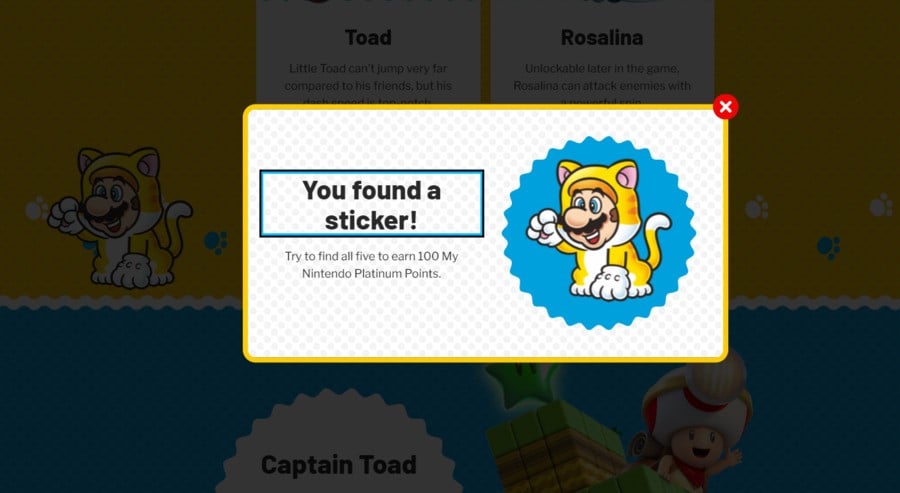 To celebrate and promote the upcoming Bowser's Fury expansion to Super Mario 3D World, Nintendo are giving us more ways to earn those kinda useless - er, very valuable My Nintendo Platinum Points. All you have to do is find the five hidden stickers on the Super Mario 3D World website, and we're not going to tell you where they are. It's not because we haven't found them ourselves, it's just... we don't like cheating. Yeah.
The stickers are relatively easy to find, given that they all appear with huge honking pawprints leading up to them, but that's the only clue you're getting, okay?
It's a shame we can't spend those Platinum Points on game discounts any more, but at least there's this fan-made stock checker so we can try to snag the good stuff. For a couple minutes of your time, 100 Platinum Points isn't too bad, so it really can't hurt to grab 'em anyway.
For those in North America, the Five Stickers Challenge counts towards your "Missions", which could net you the very rare Super Mario Bros. collectible pin set. The Missions feature is sadly not available to us in Europe.
Got your sights set on a particular Platinum Points reward? Share your knowledge with us in the comments!
[source supermario3dworld.nintendo.com]