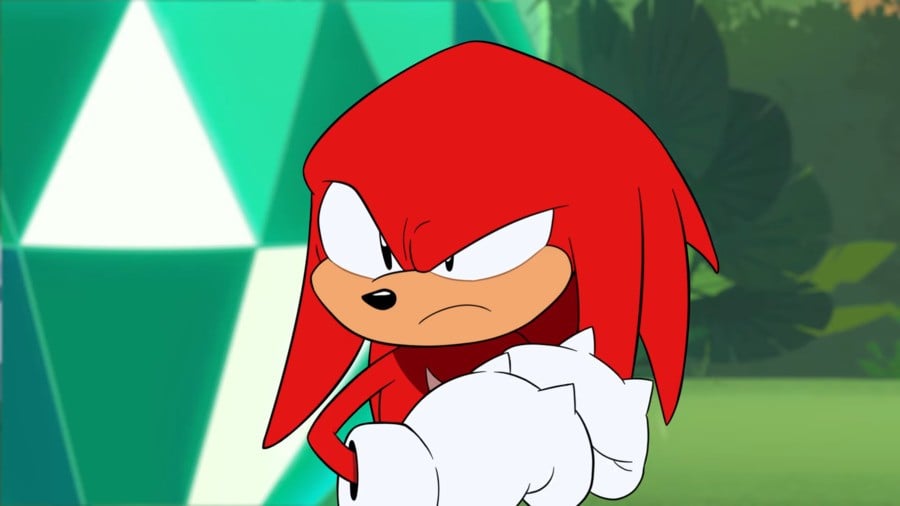 There's a new rumour that Knuckles the Echidna will be appearing in Sonic the Hedgehog's second big-screen outing. It's not exactly a surprise considering he's been such a big part of the video game series since first appearing in Sonic the Hedgehog 3, and when taking into account certain scenes in the original live-action Sonic movie.
This information comes from The illuminerdi website, which shared an "exclusive update" revealing Knuckles' appearance would be more than just a cameo. Warning: Original movie spoilers ahead...
"Knuckles the Red Echidna, will indeed have a role in the second movie. Many assumed that Knuckles may have a simple cameo appearance, similar to Tails in the original. However, our sources have indicated that he will have a relevant role in Sonic the Hedgehog 2, that will be larger than a cameo."
Knuckles will apparently "stay true to his video game incarnation" - with the ability to glide and climb walls. While the sequel is still seeking a voice actor, here's what his personality is expected to be like:
"his personality was described to us as serious in nature, but still gullible at times"
The production is also believed to be casting a supporting character named "Randall", who will only have interaction with human characters, and is also reportedly searching for an "A-List human cameo" to make an appearance. Names supposedly being thrown around include Samuel L. Jackson and Chris Rock.
Last month, it was revealed the Sonic movie sequel was scheduled to start production in March next year. And according to Paramount, the film is due out on 8th April 2022.
[source theilluminerdi.com]