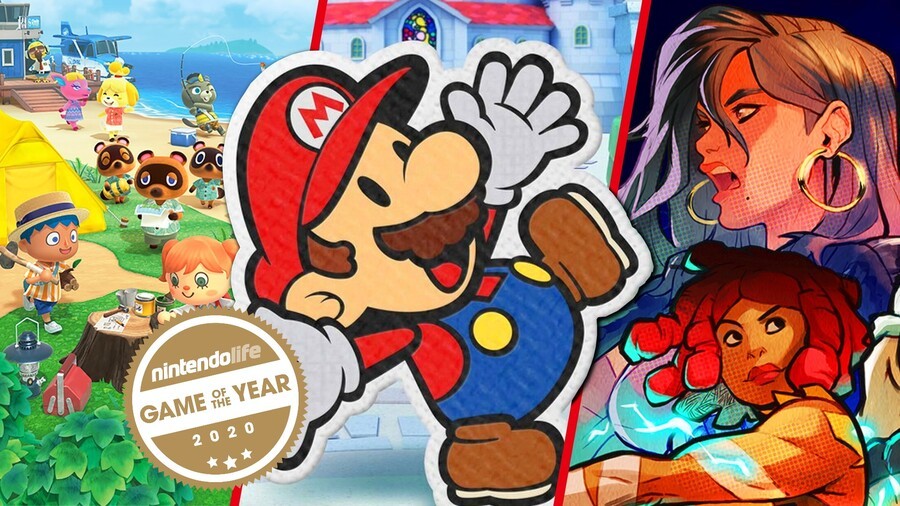 As 2020 draws to a close (finally!) and the fresh-faced 2021 peeks at us from over the horizon, it's time to look back at the best Switch games to release over the past 360-odd days.
In what ended up being an extremely tough year for many people, there were positives to be found — at least in the field of video games! A release schedule that at the start of the year was essentially Animal Crossing and a bunch of blank spaces belied a host of top-quality games that were released within a matter of weeks after their surprise announcement.
But which were the absolute best games of 2020? Well, we've asked you that very question and tomorrow we'll publish the top 50 picks according to Nintendo Life readers. Today, however, we of Team Nintendo Life shall be sharing our picks of the best Switch games of 2020. It wasn't easy — the shortlist we drew up certainly wasn't very short! — but after each nominating our personal top 10s with points assigned, we've whittled down the following ten Switch games that cumulatively represent our absolute favourites of 2020.
As for the reader-voted Switch GOTY 2020 list, there's still time to squeeze in ratings before publication tomorrow, although remember that as with our other reader-ranked lists you'll also be able to rate your favourites and influence that ranking after it goes live, too — perhaps the perfect activity for sitting on the sofa of a Christmas Day afternoon, bloated with turkey and regret.
The one below, though? This one's set in stone eternally. Let's take a look at NL staff's top 10 Switch games of 2020...