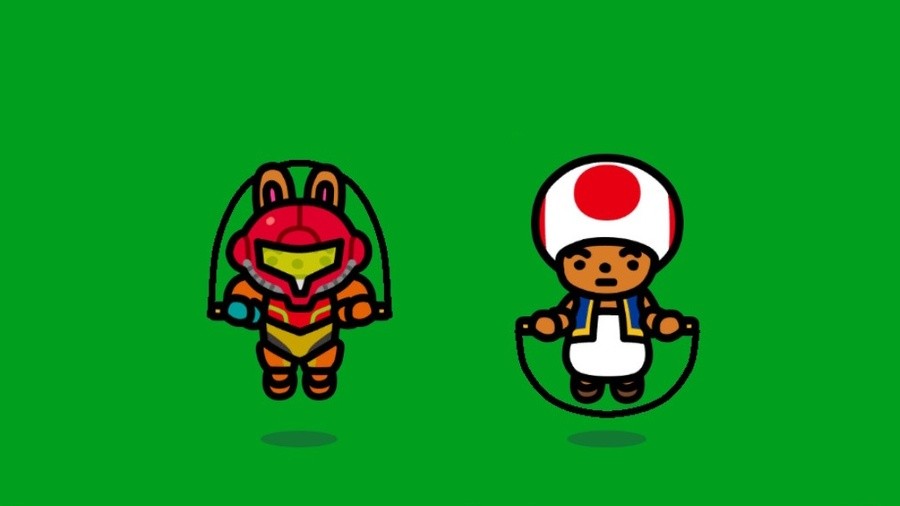 One Switch release nobody saw coming was Jump Rope Challenge. It was developed by a small group of Nintendo developers while working from home in Japan and is available on the eShop until the end of September.
Surprisingly it's now been updated with new themed costumes, new backgrounds, and the ability to double jump. The costumes are based on Mario characters, Link, Samus, Isabelle from Animal Crossing, the Inklings from Splatoon, and what appears to be the bunny from Nintendo Badge Arcade. Take a look below:
Just yesterday, during Nintendo's 80th General Shareholders Meeting Q&A, Director Takahashi revealed players had now jumped over 590,000,000 times in the game. If you haven't given this game a go yet, why not check out our recent mini-review - we gave it game eight out of ten stars and said it was a noble attempt to get Switch owners active during these difficult times.
Have you downloaded this new update yet? Leave a comment down below.