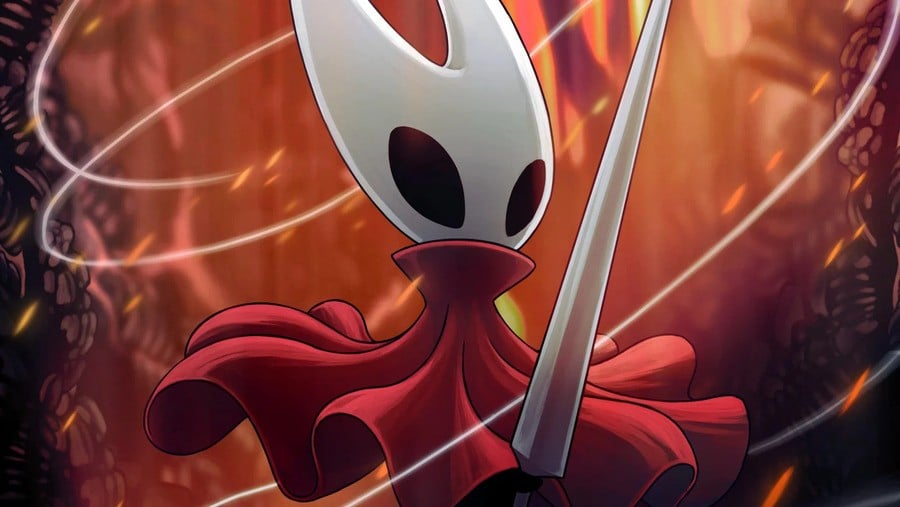 One upcoming Switch eShop game we're very much looking forward to is Hollow Knight: Silksong - the sequel to Team Cherry's original bug kingdom outing, Hollow Knight. Unfortunately, we haven't heard or seen much of the follow-up starring Hornet since its initial reveal in February last year.
Thankfully, the small Australian-based developer has been keeping fans entertained with riddles - yes, riddles. Over on the game's Discord channel, it posted a riddle, the community solved it, and a character was revealed - which you can see below:
The character's name is believed to be "huntress" and along with this image we have some text and a video to go with it:
"Ssssppiiiderr, Your ssstench is strange yet similar... Have you come bearing the organs of others? Or would you offer your own? Gift your sshell's warm insidess as ssweet feast for my brood'sss birth-meal?"
A towering old predator, awaiting her children to come. Though her attention is fixed on her task, she seems to know much about the waning state of Pharloom, scorning the Citadel above and the hapless pilgrims that make their ascent towards it.
Hollow Knight: Silksong will launch at some point this year. What do you think of the new character? Tell us below.
[source reddit.com, via usgamer.net]