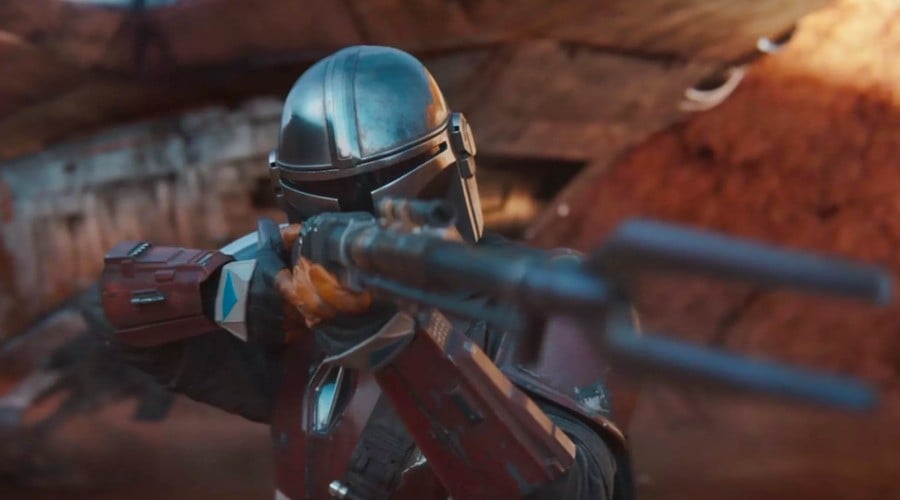 In case you hadn't heard, Disney+ is Disney's big push into the world of streaming. The service promises to deliver vast amounts of existing content – including TV shows and movies from the world of Star Wars, Marvel, Pixar and (of course) Disney – as well as brand-new productions, such as the much-hyped Star Wars TV show, The Mandalorian.
Like Apple TV+, Netflix and Amazon Prime Video, Disney+ costs a flat monthly fee and will be available on a wide range of devices, including computers, smart TVs, tablets and smartphones.
The service finally launched in the UK this month, which means a lot of you will be wondering what devices you'll be able to get it on.
Is Disney Plus Coming To Nintendo Switch?
That's the million-dollar question. It would certainly make a lot of sense for Disney+ to come to Switch; given that many children own Nintendo's console – and perhaps don't own a phone or tablet – it would be the perfect platform for the service and would allow Disney to reach millions of new audience members. It also goes without saying that the vast majority of content on the service is ideally suited for the kind of person who owns a Switch and enjoys videos games. In short, it's a perfect fit – and one that Disney itself has already hinted at happening soon.
Another reason it makes sense is that Switch, thanks to its mobile architecture, would be able to handle Disney+ easily. Switch is based on the same tech found inside products like Nvidia Shield TV and Nvidia Shield Tablet, so getting it up and running on Nintendo's system should be easy.
The catch is that so far, streaming on Switch has been something of a non-event. Despite the console's tablet-like nature and portability, we've only seen Hulu and YouTube so far (and Hulu is US-only). Netflix has been hinted almost from the moment the console launched in 2017, but for whatever reason, it's still not available. Does Nintendo have a policy against streaming apps on Switch? Only it can answer that question, but considering that Netflix was available on Wii, Wii U and 3DS, it would seem unlikely.
Disney Plus Nintendo Switch Release Date
Again, this one is impossible to answer at present. Disney+ is still in its early stages and isn't available everywhere just yet (Europe, for example, will have to wait until March 2020 to get the service). However, presuming Nintendo doesn't have some undisclosed issue with streaming services on Switch, there's nothing stopping Disney from pushing a Disney+ app to the eShop whenever it feels like it.
From a technical standpoint, Disney+ could launch at any time – and once we have more concrete news, we'll update this guide.