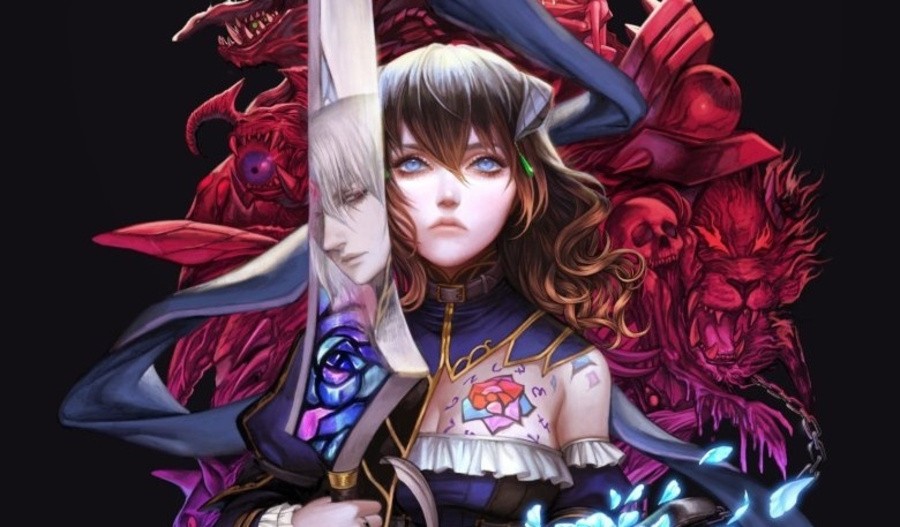 Since its bumpy launch on the Nintendo Switch, Bloodstained: Ritual of the Night has been drastically improved with multiple performance patches. Last month, for example, version 1.04 was released. It resolved stability issues, fixed some dialogue issues and improved the game's animation.
Now, in the latest developer update over on the game's Kickstarter page, the 505 Games community manager Jason Ryan has outlined what's ahead. For starters, the promised "Roguelike" stretch goal has been axed. Here's why:
One of the promised stretch goals for the game was Roguelike. Unfortunately, the code that was created early in the game's development is not currently compatible with this type of gameplay (especially a procedurally generated castle). Due to this, we regret to announce that we will not be developing Roguelike as part of the project's planned stretch goals.
We know this is a mode that many of you were eagerly anticipating and we apologize that we will not be able to make it happen as planned.
On the upside, it'll be replaced with a new game mode called "Randomizer" which launches alongside Zangetsu for free.
Randomizer is the story campaign you're used to, but with a twist. Before starting a game, players can choose up to eight different game parameters to be randomized during the playthrough.
"Boss Revenge" mode will follow these content updates.
Last but not least is a brief update about the Switch version. Although the previous update was the last one focused solely on performance, enhancements will continue to be rolled out to make the experience as smooth as possible:
Switch players may have already noticed the 1.04 update that went live in January. While this was the last Switch update focused primarily on performance, we are not done working to improve the platform. Switch has come a long way since launch and we are happy with the progress it has made, but there is still more to do (especially in large rooms/dragon towers). We will continually roll out enhancements along with content updates to make the experience as smooth as possible
The Switch version of the game is now also in line with other platforms, meaning future updates for all systems will be easier to manage:
Switch 1.04 brought all the platforms (PC, PS4, Xbox and Switch) into 'Content Parity', which is a fancy way to say that they all have the same stuff. This was a big milestone for the game. When all the platforms are at the same place, it makes future updates easier to manage. The production teams can all work on the same content and release updates on a schedule with shorter gaps between them.
Have you revisited Bloodstained since version 1.0.4 was rolled out? Are you disappointed to hear the roguelike mode has been cancelled? Share your thoughts below.
[source kickstarter.com]