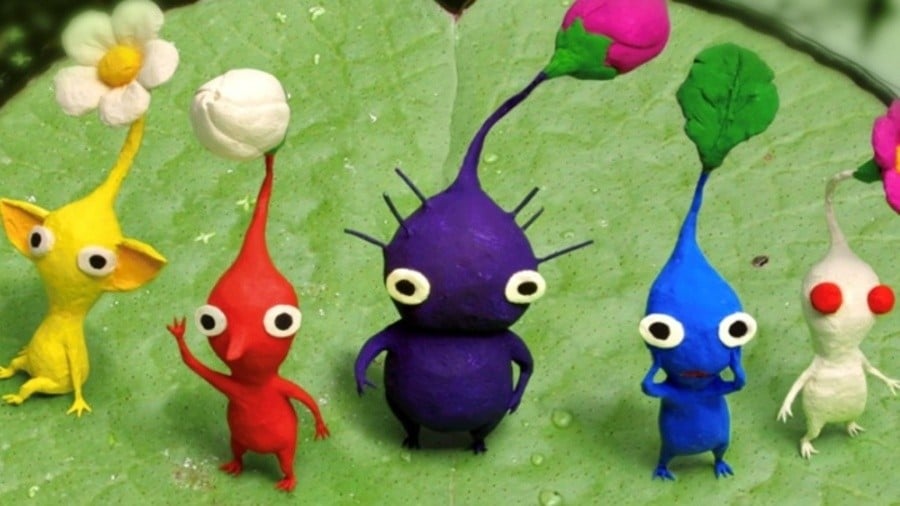 For the past few weeks, there have been rumours swirling around about a few more Wii U ports coming to the Nintendo Switch in 2020. Which ones are they, though? Last week, Peer Schneider, the co-founder and Chief Content Officer at IGN said one is a "nine out of the 10" and the other is about a six. One of these games is also believed to be a real-time strategy title.
Pikmin 3 falls under this genre and it happens to be one of the most-wanted Wii U ports. It should come as no surprise then that the internet has been searching high and low for any sign of a Pikmin 3 re-release, or a new entry in the much-loved series.
Now, LootPots.com has discovered the official Pikmin 3 website for North America has been taken down after six years of service. This actually happened at some point last year, but it's only been spotted recently and is now being used to fuel speculation that the third game is making a comeback. The last recorded snapshot of the website was in November 2019.
A lot of fans are now hopeful the website's removal could be in preparation for an upcoming announcement. In saying this, it's worth pointing out that the official Pikmin 3 websites are still accessible in certain other countries, like Japan. One final thing to consider is the fact out-of-date websites get taken down all the time and it might not necessarily mean anything at all.
Would you like to see a Pikmin 3 port for the Switch? Is this a sign? Tell us what you think below.
[source gonintendo.com]