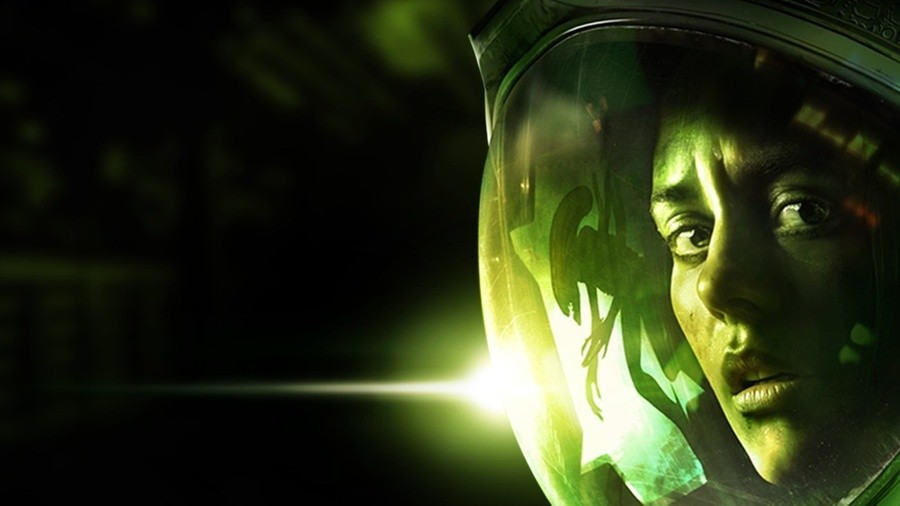 The latest Nintendo Download update for Europe has arrived, and it's bringing new games galore to the eShop in your region. As always, be sure to drop a vote in our poll and comment down below with your potential picks for the week. Enjoy!
Switch Retail - New Releases
Farming Simulator 20 (Focus Home Interactive, 3rd Dec, £39.99 / €44.99) - In Farming Simulator 20, take control of vehicles and machines faithfully recreated from leading brands in the industry. For the first time on Nintendo Switch, this includes John Deere, the largest agriculture machinery company in the world.Farming Simulator 20 features a new North American environment in which to develop and expand your farm. Enjoy many exciting farming activities Tend to your livestock of pigs, cows, and sheep, and now ride your own horses, letting you explore the vast land around your farm in a brand new way. - Read our Farming Simulator 20 review
Assassin's Creed The Rebel Collection (Ubisoft, 6th Dec, £39.99) - Get two action-packed games and all past single-player DLC with Assassin's Creed The Rebel Collection. Become the most feared pirate in the Caribbean in Assassin's Creed IV Black Flag then transform into the ultimate assassin hunter in Assassin's Creed Rogue. Includes both Assassin's Creed IV Black Flag and Assassin's Creed Rogue, and all past single-player DLC. Experience enhanced features - Handheld Mode, HD Rumble, Touchscreen Interface, and Motion Control Aiming.
Switch eShop - New Releases
Alien: Isolation (SEGA EUR, 5th Dec, £29.99 / €34.99) - When she left Earth, Ellen Ripley promised her daughter she would return home to celebrate her 11th birthday. She never made it. Fifteen years later, Amanda Ripley learns that the flight recorder from her mother's ship has been recovered. Engage in a terrifying quest for survival as you navigate the labyrinthine Sevastopol station. Unprepared and underequipped, you will need all your wits and daring to get out alive. - Read our Alien: Isolation review
Neverwinter Nights: Enhanced Edition (Beamdog, 3rd Dec, £39.99 / €49.99) - Return to the Forgotten Realms in this bestselling Dungeons & Dragons roleplaying game. Combines all the content of Neverwinter Nights Diamond Edition with all-new enhanced features. Includes 100+ hours of award-winning adventures and the tools to create your own!
EarthNight (Cleaversoft, 3rd Dec, £12.59 / €13.99) - EarthNight is a painting brought to life and a love letter to classic arcade games. Dragons have taken over the Earth, and humanity has fled to space. You must help Stanley and Sydney skydive back to Earth while careening across the backs of massive, snake-like dragons as they soar high above the planet, all while an original chiptune soundtrack pounds away in the background. Every moment is intense and layered with intricacy. - Read our EarthNight review
STAR OCEAN FIRST DEPARTURE R (SQUARE ENIX, 5th Dec, £16.99 / €20.99) - Space Date 346. A new era is about to begin, hurled by an unknown power. The story begins in an underdeveloped planet, Roak. Kratus, where the main character Roddick resides, is known as a peaceful yet uneventful town, free of accidents or incidents. One day, Roddick, a member of the defence force, is informed that an unknown epidemic is spreading in the neighbouring town ― a rare disease that petrifies the body. After visiting the neighbouring town, Roddick, along with his best friends, Dorne and Millie, set out for the summit of Mt. Metorx, where an all-curing herb is said to grow. Roddick and friends meet Ronyx and Ilia who emerged from a pillar of light. This encounter marks the beginning of a journey spanning the stars and beyond... - Read our STAR OCEAN FIRST DEPARTURE R review
JigSaw Solace (Playstige Interactive, 3rd Dec, £3.59 / €3.99) - Six different themes to choose from. Four different difficulty size to adjust any time during playing. 30 high-quality puzzle images. Soft, relaxing and cheerful music. Ability to adjust background themes.
SaGa SCARLET GRACE: AMBITIONS (SQUARE ENIX, 3rd Dec, £19.99 / €23.99) - The Firebringer, a fallen god and bane of humanity, has wrought havoc on the world since his exile. Mankind constructed an Empire with a singular purpose: engage the Firebringer and his fiends in battle to defend humanity. After a millennium of fighting, the Firebringer has finally been defeated, and the Empire is left without purpose, spurring rebellion.
SIMULACRA (Wales Interactive, 3rd Dec, £8.99 / €11.69) - From the creators of Sara is Missing, SIMULACRA is an interactive FMV horror experience of exploring a missing woman's phone.
You found the lost phone of a woman named Anna. In it, you see a desperate cry for help in the form of a video message. The phone behaves strangely as you dive deeper into it. You talk to her friends and they have no idea where she is. Her texts, emails and photo gallery provides fragments of information. It's up to you to piece it together.
Tools Up! (ALL IN! GAMES, 3rd Dec, £17.99 / €19.99) - Home renovation has never been so much fun! It is hard, messy work. But you don't have to work alone in this crazy couch co-op! Join up to three friends, sit down (or not) and start a wild renovation party! Meet a crew of renovators eager to get their job done. But most accidents happen at home: can you work effectively when there's spilt paint on the floor and a pool of lava around the apartment? Paint walls, tear off wallpapers and follow the blueprints. Lead a building crew and make sure everyone knows their tasks—or don't cooperate at all.
Big Pharma (Klabater, 5th Dec, £24.29) - What if you had it in your power to rid the world of disease, to improve the lives of millions, to ease suffering and cure the sick and earn a tidy profit? As the head of your own Pharmaceutical Conglomerate, you have this power resting in your hands. Will you use it for good? Being totally altruistic may not be the best business plan. The uncomfortable truth (is there an ointment for that? ) is that some remedies are more profitable than others and illness is good for business. Welcome to the world of Big Pharma!
Defenders of Ekron: Definitive Edition (Chorus Worldwide Games, 5th Dec, £11.69 / €12.99) - Defenders of Ekron mixes the classic action of a shoot-em-up with the exploration of an adventure game, all wrapped up in an exciting sci-fi story. You take the role of Eneas, a young and bold cadet in the Ekron Defence Force. Eneas has trained his entire life to pilot his Anakim, an advanced mech capable of absorbing and transforming the energy around it into special abilities. When something goes wrong, Eneas is forced to face the Renegades, a group of rogue Anakim pilots who threaten to plunge the nation into a civil war.
March to a Million (Kairosoft, 5th Dec, £11.69 / €13.00) - Become the boss of a talent agency in this management simulation game! Hire up-and-coming unique talent by advertising and scouting! Start by deciding on a record company. Give your new artists lessons and steady training, and if they can dazzle the judges in the auditions, they'll get the chance to debut as a professional singer! Once they've debuted, hold events and jobs around the country, produce albums and have them interact with fans at concerts to raise their popularity! If they get famous, they might even be able to guest star on popular TV shows! As their fans increase, you'll get access to more jobs and sell more albums and merchandise!
Must Dash Amigos (MINIBEAST, 5th Dec, £5.99 / €6.39) - Experience a Loco top-down Battle Racer filled with Piñata Stampedes, Avocados and mayhem for up to 4 Players! Must Dash Amigos is a humorous, family-friendly fun-fest with controls so simple that anyone can play!
NekoMiko (qureate, 5th Dec, £7.39 / €8.19) - The main character is an unfortunate man who can't do anything well. One fateful day, he meets 2 cat-eared shrine maidens by the name of Ayame and Kaede at an old shrine, and ends up living with them! Set in Akihabara, enjoy this adventure game of the slightly dirty-minded and eventful cohabitation life with 2 cat-eared shrine maidens.
Smash Rush (isTom Games, 5th Dec, £8.09 / €8.99) - Rush, hit and smash your way through futuristic alien crystal glass tunnels, avoiding laser beams, traps and other alien obstacles! Explore colourful dimensions in a galaxy far away! Your task is to navigate monumental alien structures, smashing all crystal panels and score bubbles while avoiding deadly obstacles, and laser beams! The procedurally generated levels ensure every run is different! Sharpen your reflexes to climb the leaderboards!
Space Blaze (United Independent Entertainment, 5th Dec, £26.99 / €29.99) - Space Blaze taps into that old-school sideways scrolling shoot'em up, by leading you through 7 challenging levels filled with action. There are three different weapon systems with a single mega-weapon for each and don't forget that classic 80s games feature - a giant boss to shoot it out with at the end of each level. Today it's all about cool retro without the frustrating loading times, so get started and get a friend to join you in a two-player battle against hordes of enemies in Space Blaze.
Tick Tock: A Tale for Two (Other Tales Interactive, 5th Dec, £4.99) - In Tick Tock: A Tale for Two you and your friend find yourself trapped in an eerie world created by the skilful clockmaker Amalie Ravn. Your mission is to escape! But to do so you need to navigate a mysterious, sinister clockwork world filled with secrets and cryptic puzzles. To find the truth and ultimately escape this place, you must combine the information on both players' screens.
Wizards of Brandel (KEMCO, 5th Dec, £10.52 / €11.69) - The young wizard Darius loses his house after he fails to make a loan repayment, and ends up living for free in the house of a wanted sorcerer! As he meets a female swordsman who has absolutely no sense of direction, and a plant girl who shrivels up immediately if she doesn't drink enough water, fate decrees to end up travelling together. Where will the quarrels over differing principles lead to? Unleash continuous attacks with Limit Burst in turn-based battles and form partnerships with the Familiar Spirits!
Breathing Fear (Drageus Games, 6th Dec, £2.24) - Embark on a nonlinear and scary survival-adventure game. Why are you in this abandoned house in the woods? Is it fate? The only thing you know for sure is that strange things need to be solved - disturbing letters, objects, recordings, paranormal events... They drive you crazy but you need to keep a clear mind and shed some light on those mysteries. Speaking of light, make sure it doesn't go out, your heart might not handle it… Breathing Fear is the winner of Games Jam: Gamm. No jump scares here, just a meticulously-crafted story, pixel art, music and atmosphere that will give you the creeps.
Immortal Planet (Monster Couch, 6th Dec, £9.89) - On the icy surface of a forgotten planet stand ruined tombs where immortals sleep. While sleepless warriors roam the halls with their minds eroded by eternity, a lone Awakewalker emerges from cryosleep. With no memory of their past, it's up to them to forge their future, discover the planet's mysteries, and find a way out of this icy hell. Souls-like Progression Recover Experiences lost upon death and use them to upgrade your character. Customize your playstyle with dozens of items and spells.
Space Pioneer (QubicGames, 6th Dec, £8.99) - Discover new planets, chart incredible worlds and reveal ancient secrets. Explore strange new worlds with your trusty robot sidekick. Make your way across fantastical planets from the icy tundra to the lush jungles brimming with flora and fauna. The endless universe has countless hostile galaxies to conquer. Combined with the dynamic objectives system, the gameplay is truly infinite in Space Pioneer. Recover stolen disks, defend probes, repair crashed craft and complete missions to earn loot and unlock awesome gear and skills. Every time you play missions have new objectives, enemies and additional challenges.
Arcade Archives TwinBee (HAMSTER, 5th Dec)
Switch eShop - Pre-Orders
Snack World: The Dungeon Crawl – Gold (LEVEL-5) - Digital bonus: Bewitching Band! Show the position of dungeon treasure boxes and increase the speed to revive allies! Gear up, crawl through dungeons in search for rare treasure, and battle brutal bosses with up to three other players locally or online to become a heroic adventurer in this RPG from LEVEL-5!
Rift Keeper (Sometimes You, pre-order from 3rd Dec)
Cardpocalypse (Versus Evil, pre-order from 4th Dec)
GENSOU Skydrift (UNTIES, pre-order from 5th Dec)
Sacred Stones (CFK, pre-order from 5th Dec)
SuperEpic: The Entertainment War (Numskull Games, pre-order from 5th Dec)
Event Horizon: Space Defense (Drageus Games, pre-order from 6th Dec)
60 Parsecs! (Robot Gentleman, pre-order from 6th Dec)
Switch eShop - Special Offers
DLC / Add-On Content
Nintendo Switch
Mortal Kombat 11 K- Sindel (WB Games)
DRAGON BALL FIGHTERZ - Broly (DBS) (BANDAI NAMCO Entertainment)
Neverwinter Nights: Enhanced Edition - Premium Adventures and Language Pack (Beamdog)
CONTRA: ROGUE CORPS - The Gentleman Beetle Pack (KONAMI)
Dead by Daylight: Cursed Legacy Chapter (Behaviour Interactive)
Mortal Kombat 11 K- Gothic Horror Skin Pack (WB Games)
DAEMON X MACHINA (Nintendo)
Wizards of Brandel - Damage x2 (KEMCO)
Wizards of Brandel - Experience & SP x2 (KEMCO)
Wizards of Brandel - SP x3 (KEMCO)
Wizards of Brandel - Experience x3 (KEMCO)
WorldNeverland - Elnea Kingdom: Town Furs Set ( Orange ) (althi)
Pic-a-Pix Deluxe - Classic 24 (Lightwood Games)
Assassin's Creed® Rogue (Ubisoft)
Assassin's Creed® The Rebel Collection - Extra Content Pack (Ubisoft)
Assassin's Creed® The Rebel Collection - French Audio Pack (Ubisoft)
Assassin's Creed® The Rebel Collection - German Audio Pack (Ubisoft)
Assassin's Creed® The Rebel Collection - Spanish Audio Pack (Ubisoft)
Assassin's Creed® The Rebel Collection - Italian Audio Pack (Ubisoft)
Assassin's Creed® The Rebel Collection - Brazilian Portuguese Audio Pack (Ubisoft)
Assassin's Creed® The Rebel Collection - Russian Audio Pack (Ubisoft)
Assassin's Creed® The Rebel Collection - Japanese Audio Pack (Ubisoft)
Dead by Daylight: Leatherface (Behaviour Interactive)
So that's your lot for this week's Nintendo Download. Go on, be a sport and drop a vote in the poll above, and comment below with your hot picks!