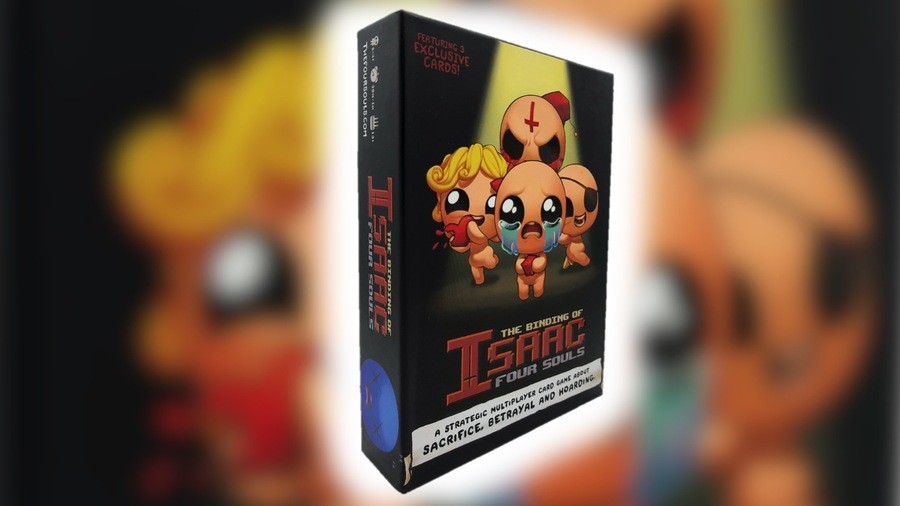 Last year, we shared a crowdfunding campaign set up by The Binding of Isaac game designer, Edmund McMillen. The campaign was aiming to generate funds to create and release a card game based on the popular series and it turned out to be an overwhelming success, generating a mind-blowing $2.65 million.
Since then, the game has been shipped out to backers and has been made available to buy directly from partner Studio71's website. Now, though, it's taken another successful step by popping up at Target across the US - you can order your very own for $29.99 or find it stores nationwide.
If you missed all the excitement last time, here's a reminder of what the game's all about:
- Playtime: 30 to 60 minutes.
- 2 to 4+ players
- Ages 13+

The Binding of Isaac: Four Souls is a multiplayer card game about sacrifice, betrayal and hoarding. Inspired by the hit video game Binding of Isaac, the official card game was launched on Kickstarter in June 2018. Each game includes: a rulebook, 340 cards, a six-sided dice, an eight-sided dice and 100 custom Binding of Isaac pennies.
In the game, 2-4 players take turns playing loot cards and using items to kill monsters that yield more items, loot, and sometimes souls. The first player to end their turn with 4 souls is the winner. Cooperation, barter and betrayal is encouraged. Once players have a better understanding of the games mechanics, you are encouraged to add the bonus souls, the Soul of Greed and the Soul of Gluttony, to your games.
Are you a fan of card games? Have you already checked this one out? Let us know with a comment below.