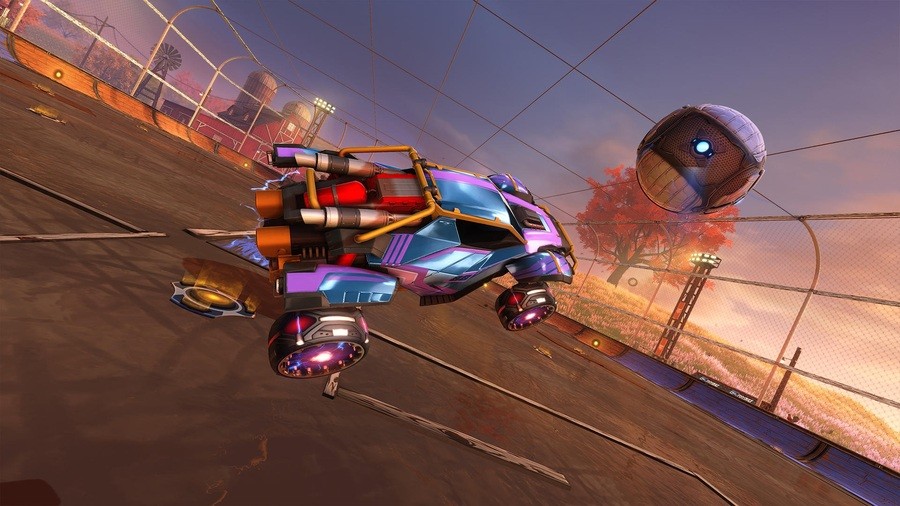 If you're an avid Rocket League player and are sad about the fact the summer events will soon be winding down, there's no need to be. As radical as these events have been, there's more on the way – with Psyonix sharing a new roadmap for Fall 2019.
First off, Rocket Pass 3 is being extended until 27th August. This will be immediately followed by the fourth Rocket Pass on 28th August. Competitive Season 12 will also begin at the same time. On the technical front, Psyonix is working on audio changes and will add two new stats to the game: High five and low five.
Pull off a High Five by hitting your teammate in midair after scoring. Low Five is the same thing, but on field level. Plus, Hoops is getting its own new stat called "Swish." As the name suggests, Swish is achieved by scoring without the ball touching the rim.
The third installment of Haunted Hollows is also coming this fall. There'll be new and improved tournaments as well:
One of the goals in 2019 is to revamp Rocket League's Tournament system. Think of it as Tournaments 2.0. This would include having automated, scheduled tournaments in-game that players could join. Look out for more info on the revamped Tournaments system later this year.
Do you play Rocket League on a regular basis? Are you ready to move on from the summer celebrations? Tell us in the comments.
[source rocketleague.com]