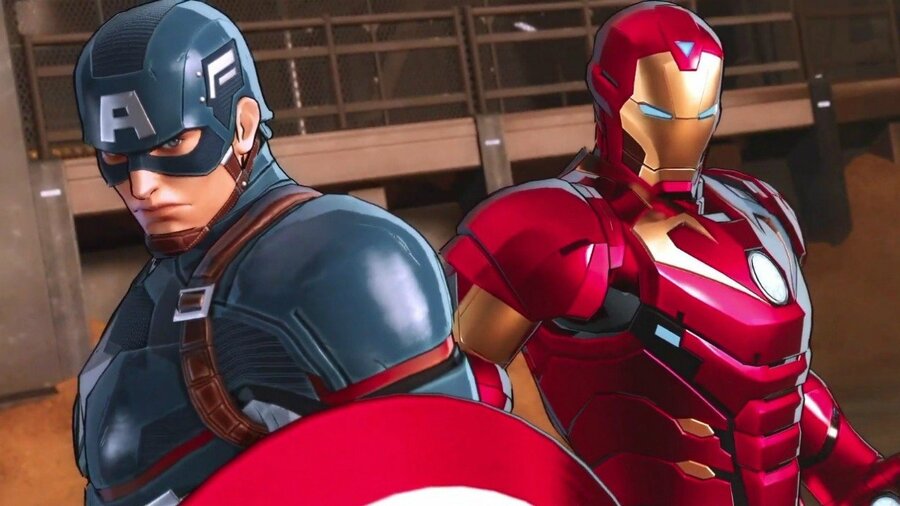 Super Smash Bros. Ultimate is a pretty big deal. Actually, it's a very big deal, and Marvel is now the latest in a string of companies which has had a representative discuss how great it would be to form an alliance (no pun intended) with the Nintendo heavy hitter.
In recent months, we've seen the folks behind games like Halo, Cuphead, and plenty more express their desire to see their characters appear in Smash one day. It would be foolish to take these statements as a hint at things to come - who wouldn't say that they'd love to get their character in Smash during an interview? - but it does show just how much an appearance in the franchise would mean to most developers. Remember the pure happiness from the Shovel Knight team when they spotted the character in-game? Amazing.
In an interview with Game Informer, Marvel Games' VP & creative director​​​​​​​ Bill Rosemann was asked about his thoughts on a potential Smash Bros. crossover. You can see the interview in full below if you like, but here's a quick look at what he had to say:
"Well I mean, I can imagine anything. You know, Hawkeye standing next to Link, and both shooting some arrows… I mean anything *could* happen, but I'm not the person that makes decisions such as that."
Naturally, this doesn't mean we should expect to see a Marvel character join the ranks any time soon, but it's interesting to see that a company with a line-up of characters as famous as Marvel would still love to be involved.
You can watch the full interview right here (from the 1:39:55 mark). Marvel Ultimate Alliance 3: The Black Order and the studio's relationship with Nintendo are also discussed.
Would you like to see Smash include famous characters from big names like Marvel? Or would you want the game to focus on Nintendo favourites first and foremost? Tell us below.
[source youtube.com, via nintendoenthusiast.com]