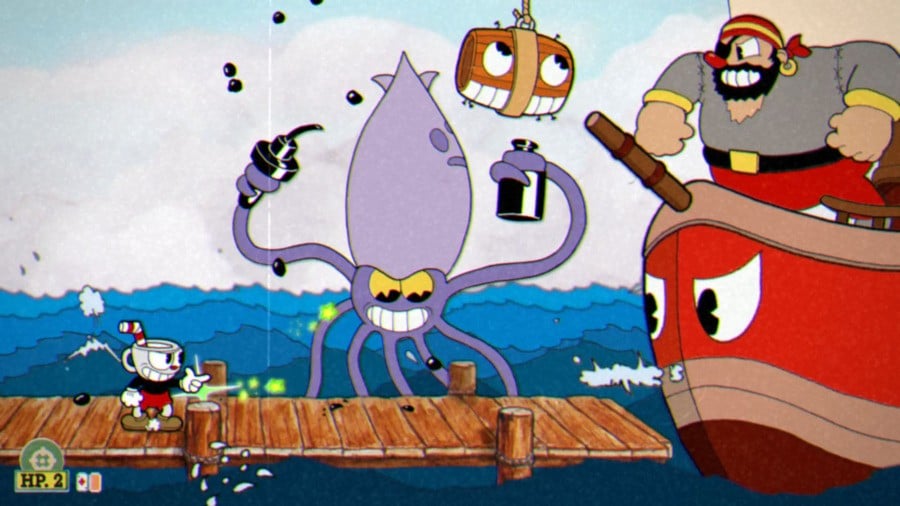 You might think that Cuphead's surprise announcement for Switch would be more than enough good news on its own, but that hasn't stopped fans from dreaming even bigger. We've seen several comments from site readers and social media users hoping that the game's titular character might now appear in Super Smash Bros. Ultimate since the reveal - and it seems its creator is completely up for it, too.
During GDC, an event which has been taking place over the last couple of days, Game Informer sat down with Cuphead's co-creator Jared Moldenhauer and Nintendo's manager of publisher and developer relations, Kirk Scott. Game Informer notes that Moldenhauer started to joke with Scott about the idea of getting Cuphead into Smash during the discussion. Here's how it went down:
"I've dreamed of Smash Bros," said Moldenhauer. "[Cuphead and Mugman] belong in there. So basically if fans want it, I couldn't see how Nintendo wouldn't want the fans to get what they wanted. I think they would because they support their fans a lot... So if Nintendo was keeping their fans happy, then I'd be more than pleased to make that the easiest transition. Just a piece of paper, we don't need anything. You can have those characters make an appearance."
He may well have been joking to an extent, but the message is still pretty clear: if Nintendo wants to include Cuphead as one of the upcoming Smash DLC characters, it could absolutely happen. Of course, we've previously heard that Nintendo has already decided which characters it's set to include in Ultimate, so unless this Cuphead agreement with Microsoft has been in the works for a considerable amount of time, we'd still find it a pretty unlikely scenario. Perhaps the next Smash series game could work?
If you missed it earlier, feel free to check out this gameplay footage of Cuphead running on Switch.
Would you like Cuphead to join the Smash roster? Do you think other gaming characters would be a better fit? As ever, we'd love to read your thoughts in the comments below.
[source gameinformer.com]