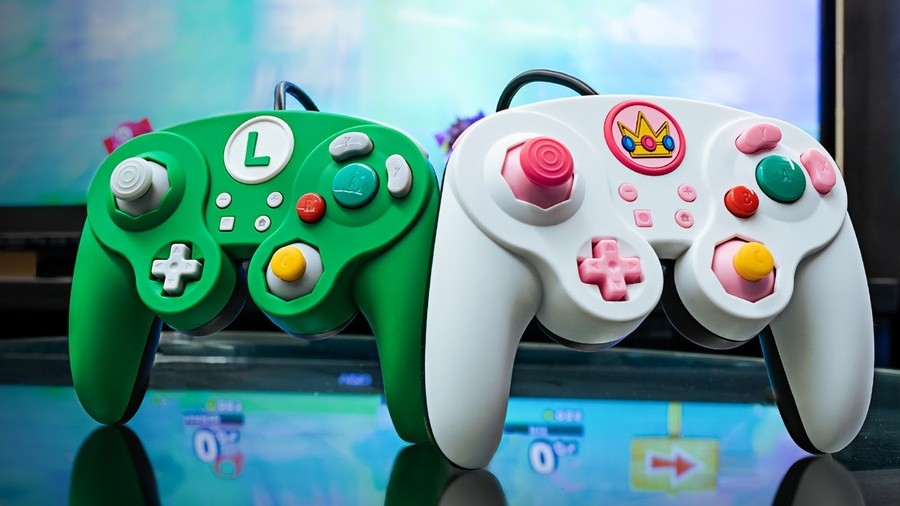 Video game accessory maker PDP is back with another couple of glorious looking GameCube pads designed for use with your Nintendo Switch.
Just like previous releases, these two controllers feature the GameCube's traditional C-stick, giving buyers the option to swap it out for a normal, full-size stick instead if they prefer. They plug into your Switch dock via a 10-foot USB cable (so no controller adapter required) and could be an ideal option for those wanting to play Super Smash Bros. Ultimate with a GameCube controller setup.
These two designs are both launching today via GameStop and PDP's own website (although they appear to be sold out here already). They're also available to pre-order from Amazon for $24.99 each with worldwide shipping (for some reason, Amazon appears to be stocking them slightly later, expected to ship in May). You can get the Luigi one here, and the Peach one here.
If you missed them last time, PDP has also released other variants of these controllers featuring Mario, Zelda, and Pokémon.
Do you like the designs? Will you be treating yourself to one? Let us know which is your favourite in the comments below.