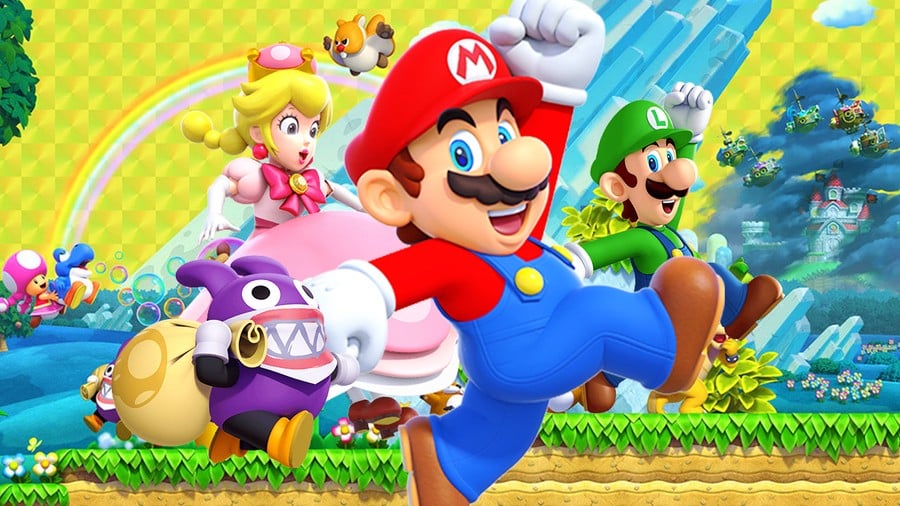 Update 2: The new data is now in and we have updated the chart table accordingly. The new data reveals that Tales of Vesperia: Definitive Edition actually debuted in the top ten and that New Super Mario Bros. U Deluxe actually sold 56% more copies than the Wii U original, not 24.8% as previously reported.
- -
Update: The original source for this story has reported that the chart information provided below is "missing a significant number of sales, across multiple retailers". We'll make sure to provide any updates as they appear.
---
Original Article: UK chart data is now in for the week ending 12th January, revealing that Nintendo's latest major release New Super Mario Bros. U Deluxe has gone straight in at number one.
The game has managed to outperform its original release, New Super Mario Bros. U for Wii U, by a comfortable margin, selling 24.8% more physical copies in its opening week. NSMBUD is the fourth Switch game to hit number one in the UK, following Super Smash Bros. Ultimate last month, Mario Tennis Aces last summer, and Mario Kart 8 Deluxe back in April 2017.
Nintendo has also managed to claim fifth and sixth spots this week, with Mario and the gang making their presence felt across the board.
Here's a look at this week's top ten all formats chart (physical sales only):
1. (New) New Super Mario Bros. U Deluxe
2. (1) FIFA 19
3. (2) Red Dead Redemption 2
4. (3) Call of Duty: Black Ops 4
5. (4) Super Smash Bros Ultimate
6. (7) Mario Kart 8 Deluxe
7. (5) Battlefield V
8. (Re-entry) Grand Theft Auto V
9. (New) Tales of Vesperia: Definitive Edition
10. (6) Forza Horizon 4
Did you buy any of these chart-topping games this week? Did you snag a physical copy of New Super Mario Bros. U Deluxe? Let us know down below.
[source gamesindustry.biz]