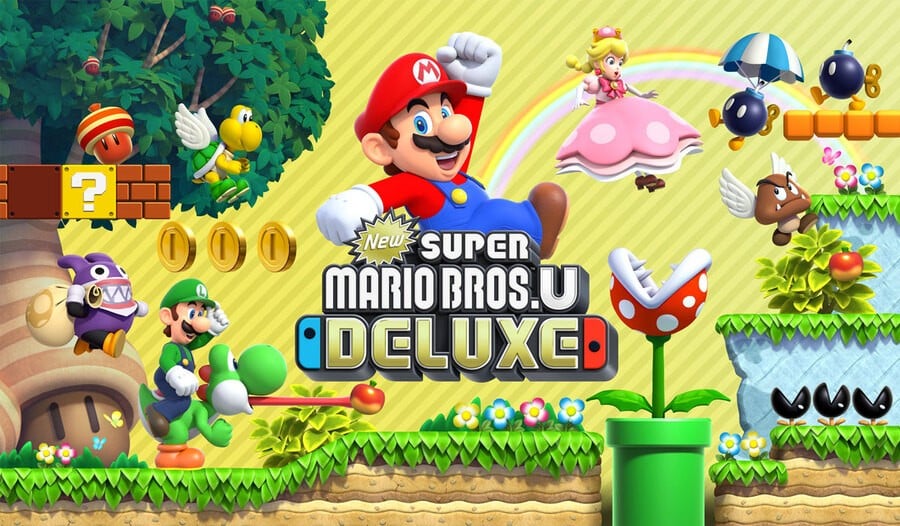 Yesterday saw the latest batch of UK chart data roll in, revealing that New Super Mario Bros. U Deluxe's launch on Nintendo Switch saw sales that were 24.8% higher than the original release on Wii U. As it happens, a chart tracking error means that this information was incorrect; instead, the results are even more impressive.
The new information, provided by UKIE, has revealed that the Switch Deluxe edition's sales were 56% higher than what New Super Mario Bros. U achieved on Wii U back in 2012. As ever with UK chart data, these statistics only take into account physical sales; were digital sales included too, we expect this gap might be even larger.
While the number certainly seems impressive, and goes a long way to highlight how much demand there truly is for Wii U rereleases, it's worth noting that New Super Mario Bros. U arrived on Wii U as a launch title. Naturally, this means that the Wii U's install base was much smaller than that of the Switch at present, giving Switch a better chance of acquiring high software sales.
We've updated our chart information for last week to account for these changes (the updated data also shows that Tales of Vesperia: Definitive Edition debuted in the top ten). If you're interested, you can view this updated chart info here.
Have you picked up Mario's latest adventure? Are you surprised by the statistics? Tell us below.
[source gamesindustry.biz]