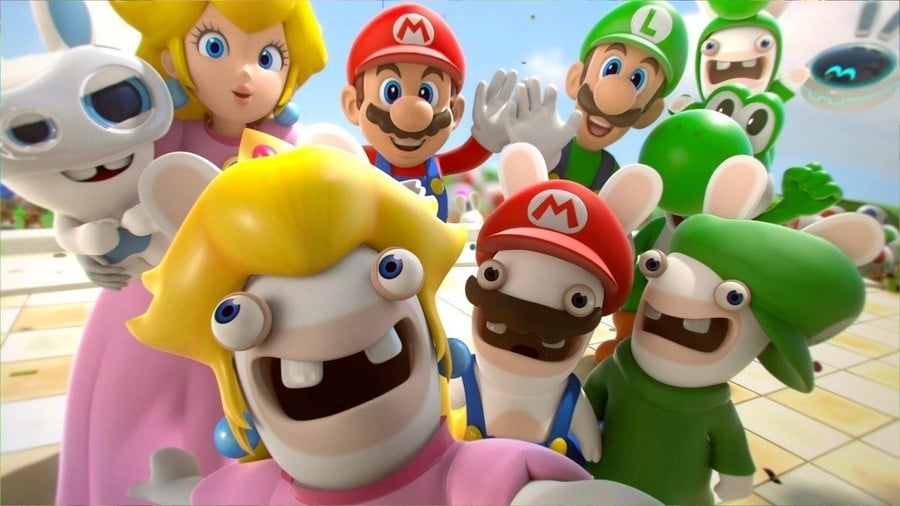 The French-based publisher Ubisoft has provided ongoing support for the Switch, courtesy of special collaborations bringing together its own franchises and Nintendo's famous IP. Despite Mario + Rabbids Kingdom Battle becoming the highest selling third-party game on the system and shifting more than two million copies, the overall game sales for Ubisoft on Nintendo's platform compared to other devices continues to be a small percentage.
The Switch accounted for just seven percent of the company's earnings in 2017-18 financial period and during the first-quarter sales for 2018-19, it made up five percent of sales. The latest update about Ubisoft game sales on Switch reveals the company's second-quarter earnings for the 2018-19 period on the platform are at a total of three percent. One important factor to consider is how this does not take into account sales for the recently released titles Starlink: Battle for Atlas and Just Dance 2019. Starlink on the Switch was arguably the definitive edition of the game thanks to the addition of the Star Fox crew, with sales charts in certain regions revealing it was also the most purchased version of the game.
As can be seen above, this percentage is still a significant drop when compared to the 19 percent for the second quarter during the 2017-18 period. Mobile sales have also improved by a single percentage in the 2018-19 second quarter and are now ahead of Nintendo's hybrid device.
Have you bought one of Ubisoft's games this year? Tell us below.
[source mynintendonews.com, via ubistatic19-a.akamaihd.net]