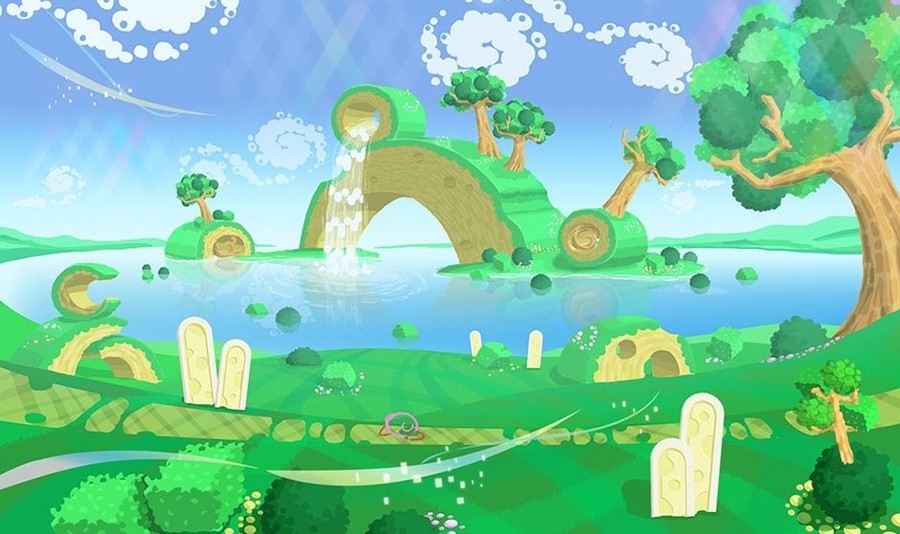 We've seen numerous pieces of concept art for a wide variety of games over the past few months - including a darker take on Zelda: Breath of the Wild, early King K. Rool designs, and even Nintendo's very own take on Bowsette - and now Nintendo has given us a look at some of the ideas put forward for Kirby Star Allies.
The images above and below arrive courtesy of Nintendo of Europe's official Twitter account, where a nice selection of grassland ideas are shown. Nintendo says that "various directions were considered, and gradually they became the amazingly peaceful grassland stages in the game". We're particularly keen on the style shown at the bottom of the second image.
If you need a quick reminder, or if you're yet to pick up a copy of the game for yourself, here's what that very area looks like in the final product. It's clear that many of the characteristics of those early designs made the cut, even if the style itself saw slight changes along the way.
Do you like the cutesy art style of Kirby Star Allies? Would you change anything about its artistic direction if you had the chance? Tell us below.
[source twitter.com]