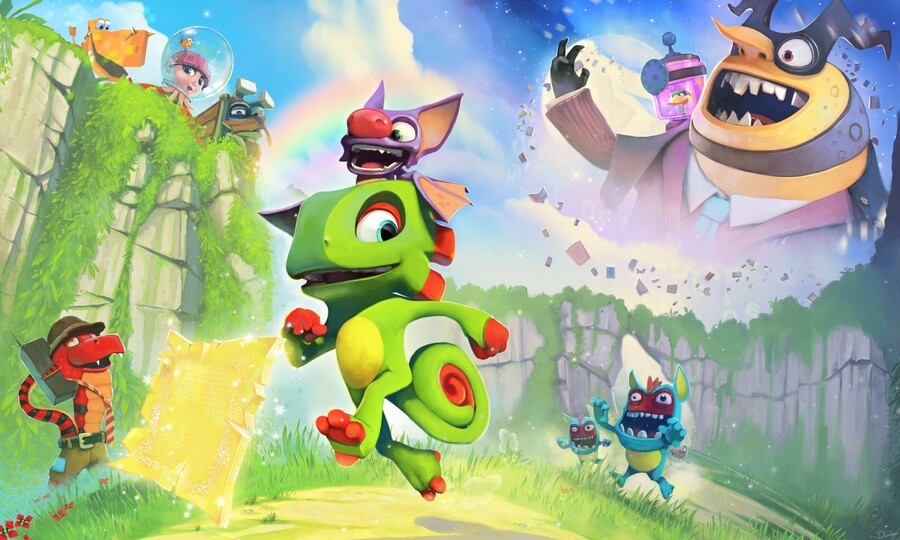 You may remember that we recently reported on the much-awaited physical release editions of Yooka-Laylee on Switch. Including standard, classic, and 'Collectathon' bundles, the first batch of these went on sale earlier today, but all versions other than the standard one sold out in a matter of minutes.
Limited Run Games, the company responsible for publishing these highly sought-after releases, has taken to Twitter to provide more information on the matter. Luckily, for those who missed out, fans will get one more opportunity to secure their chosen bundles later today (more details below). 
If you're wanting one of these, we'd encourage you to act super-fast. A fair few fans have been left in a rather upset state after missing out on the game, despite attempting to purchase a copy the moment it went on sale.
To help out a little, we've provided the times you need for your specific region, along with links to the products in question. To have the best chance of securing your own copy, make sure to be ready the moment these go live.
North America: 3pm PDT / 6pm EDT

Europe: 11pm BST / Midnight CEST

Will you be attempting to grab one of these? Make sure to check back in with us and let us know if you manage to get one - we hope this helps!