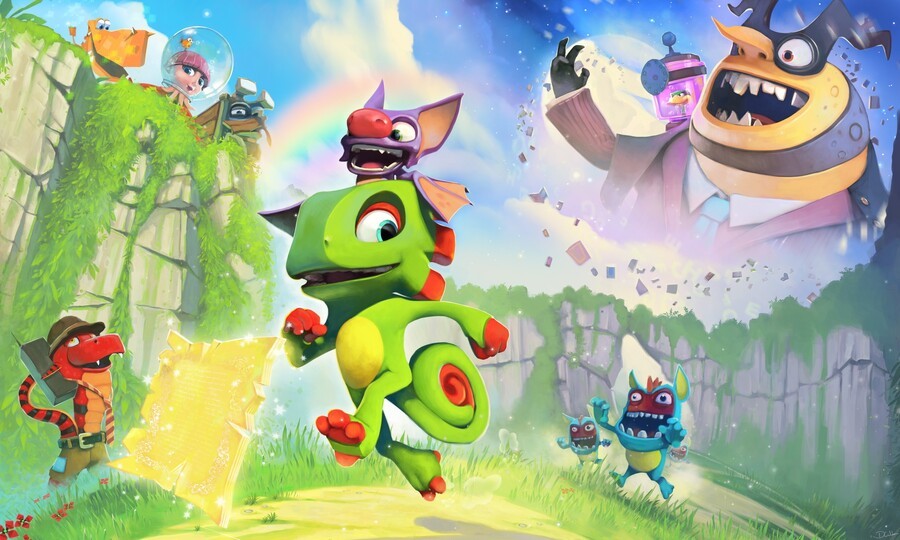 Just over a week ago, we reported on the news that Limited Run Games - a company which specialises in releasing indie games in physical form - was just about to open pre-orders for a physical edition of Yooka-Laylee. The previously announced date of 31st August has now been and gone, however, and pre-orders are still yet to appear, but fear not, friends: it's still very much on the way.
The publisher has now shared a message via its official Twitter account to explain the mysterious lack of pre-order options. The game will be available to order from a new date of this Friday (7th September), with the delay being due to some "final details" which need to be sorted.
If you're wanting to grab yourself a copy, make sure to head to this link on the day. The game is currently listed for $49.99 - a price which is higher "due to this title's eShop price of $39.99" according to the website - although Limited Run Games has said that more details surrounding the Collector's Edition will be revealed tomorrow.
Have you been patiently waiting for a physical version of Yooka-Laylee? Will you be ordering one of these on Friday? Let us know below.
[source twitter.com]