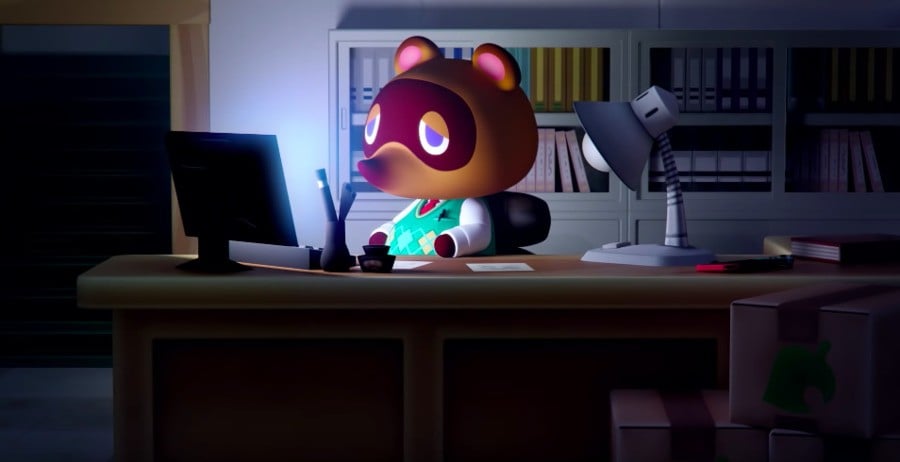 Nintendo made up for its lacklustre E3 showing yesterday with a Nintendo Direct that harkened back to the glory days. We had massive first and third party games announced, upcoming huge expansions for our current favourites, and a closer look at a few games we really didn't know much about.
But enough of being coy – in this guide we're going to round it all up bit-by-bit. So if, for whatever reason, you missed the Nintendo Direct, you can catch up on all of the exciting happenings below. It's also well worth a read for any that did see it, as we'll got into a bit more detail about a few of the announcements.
You can also watch the full Nintendo Direct below if you want to enjoy both at the same time.
Nintendo Direct - 3DS Announcements
Don't own a Switch or love your 3DS to bits? Don't despair – Nintendo isn't anywhere near done with it just yet. In fact, the Nintendo Direct opened with a bunch of 3DS announcements that you can read all about below.
Kirby's Extra Epic Yarn - Launching 2019
2010's Wii hit Kirby's Epic Yarn is coming to Nintendo 3DS as Kirby's Extra Epic Yarn, complete with all stages. New in this version are additional abilities, allowing you to craft bigger yarn balls than before or use gusts of wind to pull in difficult to collect coins.
There's also a brand new 'Devliish Mode', which challenges you to outrun some kind of devil trying to ruin your day, and some new minigames. These are actually more exciting as they sound, as they allow you to play as your favourite Kirby characters like King Dedede and Meta Knight.
Mario and Luigi: Bowser's Inside Story + Bowser Jr.'s Journey - January 11, 2019
We got one step closer to having the entire Mario & Luigi RPG saga on Nintendo 3DS yesterday with the announcement of Bowser's Inside Story coming to 3DS. Nintendo likes to give you a little extra though, so has included a spin-off story, Bowser Jr.'s Journey. You'll build an army, select a battle formation, and try and be as good (read: bad) as Bowser himself.
Luigi's Mansion: Co-Op Mode - October 12
We already knew the original Luigi's Mansion was coming to 3DS, but what we didn't know is that it would include a 2-player co-op mode! If you and a friend both own Luigi's Mansion on 3DS, one of you can play as a hideous green ghost-like Luigi that looks like one of those Army Men figurines. Don't both own the game? You can still play boss battles together by using the gallery and download play. amiibo support was also confirmed.
Yo-Kai Watch Blasters - Out Now
Yo-Kai Watch Blasters is a co-op battler set in the Yo-Kai Watch universe. It will get a free content update on September 27th.
Nintendo Direct - Switch Announcements
Nintendo announced a whole bunch of Switch games and content updates during the Nintendo Direct, and we'll round them all up below.
Luigi's Mansion 3 - Launching 2019
Nintendo opened the Direct with the exciting news that Luigi's Mansion 3 is in development for a 2019 release on Nintendo Switch. Details are incredibly scarce though. We only really got a look at the franchise looking absolutely gorgeous in HD for the first time.
Splatoon 2: Ver. 4 - ?
Splatoon 2 will get another huge content update soon that introduces a whole bunch of new cosmetics, weapons, and a new mode.
Mega Man 11 - October 2
Mega Man 11 is a brand new entry in the side-scrolling platform shooter that's celebrating it's 30th anniversary. You have to defeat eight robot masters and steal their special weapons. The double gear system is new as well, and it supports the amiibo figures. Welcome back, Blue Bomber!
Mario Tennis Aces: New Content - September 19
Just like Splatoon 2, Mario Tennis Aces is about to get a very welcome content injection. This includes four new characters: Birdo, Shy Guy, Koopa Paratroopa, and Petey Piranha, all of which you'll unlock online. Nintendo will apparently release more new characters between now and June too.
There's also co-op challenge, a new mode that provides a bunch of online missions that are only available for a limited time. Beat them to unlock new outfits, colour schemes, and more.
Capcom Beat 'Em Up Bundle: Final Fight, The King of Dragons, Captain Commando, Knights of the Round, Warriors of Fate, Armored Warriors, and Battle Circuit - September 18
Capcom is releasing a lovely collection of beat 'em up classics that includes the seven titles listed in our header. Each support four player multiplayer and online play. You can pre-purchase the Capcom Beat 'em Up Bundle right now.
New Super Mario Bros. U Deluxe - January 11, 2019
New Super Mario Bros. U Deluxe is coming to Switch in a deluxe format that bundles New Super Luigi. U in for good measure. Nabbit and Toadette have also been included as playable characters. Nabbit doesn't take damage from enemies, which is perfect for young'uns, and Toadette can turn into Peachette if she grabs the super crown. This lets her double jump, float slowly, and recover from a fall. It supports four players, with each requiring only a single JoyCon.
Katamari Damacy REROLL - Winter 2018
Katamari Damacy REROLL has been remastered in HD for Nintendo Switch. You have to play as the prince and roll up the mess caused by the king. It sounds boring, cleaning up someone else's mess, but Katamari has found a way to make it insanely addictive. The Switch version includes gyro control, HD rumble, and multiplayer battles.
Switch NES Controllers
Nintendo Switch Online includes NES games so Nintendo has seen fit to introduce NES controllers for your Switch. They cost $60 for two, work wirelessly, and charge by attaching to your Switch when docked.
We also finally learned which games we'll be able to play at launch, and over the coming months.
Pokémon Let's Go Pikachu! and Eevee!: Console Bundle and New Features
We got a look at some not all that exciting features coming to Pokémon Let's Go. Your partner Pokémon (Pikachu or Eevee) can acquire Secret Techniques that help you better navigate the world, from chopping down trees to surfing across the ocean waves. They can also learn special battle moves that are pretty powerful.
Oh, and you can also stroke them in a variety of different ways in handheld mode to change their haircuts. Ridiculous.
Nintendo is also releasing a new bundle that includes a customised Nintendo Switch console with Pikachu and Eevee inspired controllers, decals on the Switch and dock, and the game and Pokéball Plus accessory included.
Diablo III: Eternal Collection - November 2
We got this news just after the Direct was delayed last week, but Nintendo revealed a November 2 release date and a Ganondorf armour set for Diablo III Eternal Collection.
Super Mario Party - October 5
We got a closer look at Super Mario Party. There were new minigames, a four player co-op mode, and a cool game that requires you to connect your Switch systems together in a variety of ways. There's also the trademark board game mode, single player modes, and online modes.
Town: A New Game Freak RPG - 2019
Town (working title) is a brand new RPG by Game Freak, the makers of Pokémon. It's set entirely in a village that's besieged by monsters, and it's up to you to defeat them using a variety of skills. It also seems that you can enlist the aid of pretty much any villagers to defeat the monsters.
Cities: Skylines - Out Now
This is another game we already knew about – Cities: Skylines is coming to Nintendo Switch. It includes all of the DLC up to this point, and it's out right now.
Daemon X Machina - 2019
Daemon X Machina sees you play as a mercenary who pilots a powerful suit known as an Arsenal to beat up runaway AI. Beat enemies and you can acquire their parts, and can bring them back to your base to suit up your Arsenal for future missions. You can have a variety of weapons, from ranged to melee, and can exit your Arsenal if need be while on the battlefield.
You'll level up and unlock a variety of perks, take part in four player multiplayer to defeat massive bosses, and have a bunch of explosive fun.
Yoshi's Crafted World - Spring 2019
That untitled Yoshi game now goes by the name Yoshi's Crafted World, and it looks incredibly cute. You'll work your way across a handcrafted world, chucking eggs at stuff, turning the stage on its head, or simply changing the perspective. It's a fun way to track down hidden collectibles.
You can also play courses backwards to unlock even more stuff, provide new challenges, and see how some stuff works behind the scenes. Yoshi's Crafted World supports two player. It launches on Switch in Spring 2019.
Asmodee Digital Board Games - Various
Asmodee Digital announced that Carcassonne, Lord of the Rings: Living Card Game, and Pandemic are coming to Switch between now and March 2019. Catan and Munchkin were also announced for a future release.
Sid Meier's Civilization VI - November 16
Again, we already knew this, but Civilization VI was announced for a Nintendo Switch release, including four player local multiplayer. Check out the first trailer here.
Starlink: Battle for Atlas: More Characters Announced - October 16
Peppy, Falco, and Slippy will provide Fox McCloud with support on the exclusive Nintendo Switch missions in Starlink: Battle for Atlas. We also got a look at Wolf as the bad guy, which was pretty cool.
The World Ends With You: Final Remix: New Story Segment - October 12
The World Ends With You: Final Remix features a brand new story set in a remixed Shibuya. It challenges you to escape the area within 24 hours, or face erasure. Sounds nasty!
Xenoblade Chronicles 2: Torna ~ The Golden Country - Out Now For Expansion Pass Owners
If you're an expansion pass owner, you can play Torna ~ The Golden Country right now on Nintendo Switch. Those wanting a physical copy of the standalone DLC will still have to wait until September 21.
Various Nintendo Switch Release Dates Announced
Nintendo then had a segment in which a bunch of exciting Nintendo Switch games got release dates:
Final Fantasy on Nintendo Switch - Various
Next up we got a glance at a bunch of Final Fantasy games coming to Nintendo Switch! We saw Final Fantasy: Crystal Chronicles Remastered with online multiplayer, Final Fantasy XV: Pocket Edition HD, World of Final Fantasy Maxima, Chocobo's Mystery Dungeon Every Buddy, and Final Fantasy XII: The Zodiac Age. VII, IX, X, and X-2 were also announced for 2019.
Here's the full list, including release dates:
Super Smash Bros. Ultimate Nintendo Switch Bundle - November 2
Pokémon Let's Go isn't the only game getting a Nintendo Switch bundle, as Nintendo announced the Super Smash Bros. Ultimate Nintendo Switch. It features the full game, a dock with various Nintendo characters on it, and special Joy-Cons. Check it out here.
Super Smash Bros. Ultimate - Isabelle
Nintendo also trolled us all super hard. We saw Isabelle doing a bunch of work in her office and we thought "hey, a new Animal Crossing!" and weed our collective pants. It turns out that this was simply Nintendo announcing that Isabelle will feature as a playable character in Super Smash Bros. Ultimate...
New Animal Crossing! - 2019
But that's not all! We also got a special announcement right after in which Tom Nook announced a brand new Animal Crossing coming to Switch in 2019! That's all we know right now but thank everything that Nintendo saw sense enough to finally give us a new Animal Crossing!
---
What did you think of the Nintendo Direct? Is 2019 shaping up to be the most exciting year for Switch yet? Let us know in the comments section below, or get involved in our opinion poll.