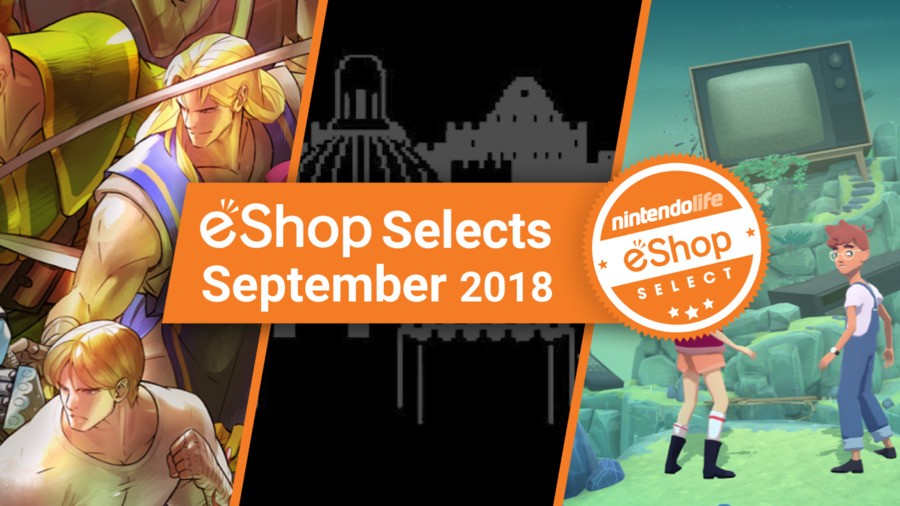 Today marks the end of September and yet another month of amazing gaming options available from the Nintendo Switch eShop. Once again, team Nintendo Life has sat down for a good, meaty discussion about our favourite eShop games of the month, arguing and squabbling our way through the past week to bring you a definitive list of the best games money can buy.
These awards aim to celebrate the best of Nintendo's digital store, giving some love and attention to the games that could so easily be missed within that ever-growing library.
So, let's get started! Here are the best Switch eShop games of September 2018!
Honourable Mentions:
While these titles didn't quite make our top three this month, they're still certainly worth checking out.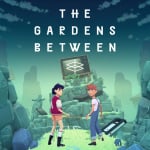 Publisher:
The Voxel Agents
/
Developer:
The Voxel Agents
Release Date:
20th Sep 2018 (USA)
/
20th Sep 2018 (UK/EU)
Jumping straight into our third place spot this month is The Voxel Agents' The Gardens Between. This emotional, time-bending puzzler has clearly captivated the hearts of team Nintendo Life, receiving a solid 8/10 review in the process. We said that the game "offers a poignant coalescence of charming visuals, a relaxing soundtrack and a bittersweet story", with the simplicity of its controls and intricate puzzle formula making it "one of the most unusual puzzlers on Nintendo Switch". Lovely stuff.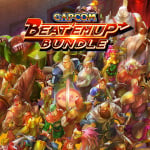 Publisher:
Capcom
/
Developer:
Capcom
Release Date:
18th Sep 2018 (USA)
/
18th Sep 2018 (UK/EU)
Next up, and very narrowly missing out on the top spot this month, is Capcom Beat 'Em Up Bundle. Naturally pleasing the retro fans of the group, this seven-in-one package won us over by being "addictive, enjoyable and – perhaps most important of all – bloody good fun when played co-operatively with friends". We gave it an 'excellent' 9/10 in our review, and for good reason - as our very own editor Damien McFerran put it, "this is a must-have download".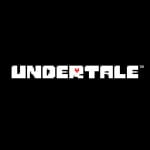 Publisher: 8-4 / Developer: 8-4
Release Date: 18th Sep 2018 (USA) / 18th Sep 2018 (UK/EU)
So, what was the game that managed to knock Capcom's mega-release down into second place? The answer, friends, is Undertale. Yes, developed and published by 8-4, this RPG "is a wonderful experience, not in how well it executes RPG tropes, but in how it often subverts them in fascinating ways". Our reviewer awarded the game another 'excellent' 9/10, saying that it's a "brilliant and smartly designed game that understands well what makes a good RPG work; so much so that it can upend expectations and deliver something that's almost a satire of the genre".
If you're looking to treat yourself to a brand new eShop game, you can't get much better than these recent winners.
What was your favourite eShop game last month? (174 votes)
Undertale20%
Capcom Beat 'Em Up Bundle28%
The Gardens Between2%
Towerfall6%
Armello4%
Velocity 2X3%
Bastion8%
Gone Home1%
Planet Alpha1%
Arena of Valor5%
Dust: An Elysian Tail6%
Broforce4%
The Spectrum Retreat1%
Other (comment below)13%
Please login to vote in this poll.
---
How we decide our eShop Selects top three: As we reach the end of every month, the Nintendo Life staff vote on their favourite titles from a list of games selected by the editorial team. To qualify for this list, these games must have been released primarily as a digital Nintendo Switch eShop title in that particular month, and must have been reviewed on Nintendo Life; we select the qualifying games based on their review scores.
Staff are then asked to vote for three games that they think deserve to sit right at the very top of that list; first choice gets 3 points, second choice gets 2 points, and third choice gets 1 point. These votes are then tallied to create a top three list, with the overall winner taking that month's top prize.