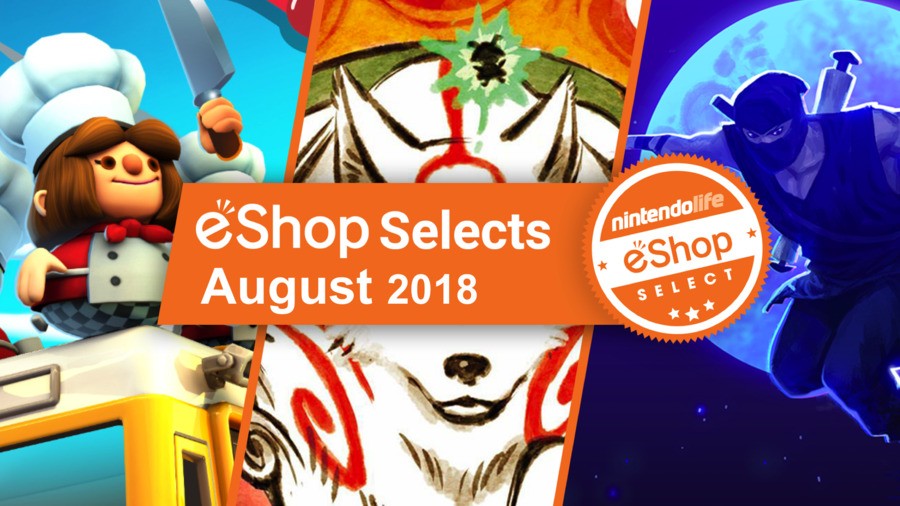 The month of August has just been and gone and wow did it have a cracking selection of games. Choosing our favourite this time around turned out to be pretty tricky - our list of honourable mentions has gone through the roof this month - but we've made it through the countless arguments and debate necessary to pick our top three for August's Nintendo Life eShop Selects awards.
If you missed the return of this feature last month, our eShop Selects awards aim to celebrate the best of Nintendo's digital store, with the Nintendo Life team coming together to pick three indie hits which we think deserve lots of love and attention.
So, let's get started! Here are the best Switch eShop games of August 2018!
Honourable Mentions:
While these titles didn't quite make our top three this month, they're still certainly worth checking out.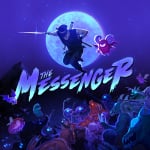 Publisher:
Devolver Digital
/
Developer:
Sabotage
Release Date:
30th Aug 2018 (USA)
/
30th Aug 2018 (UK/EU)
It may well have only released at the very end of August, but that was more than enough time for The Messenger to storm its way to third place this month. Our reviewer Mitch said that "2D side-scrolling action games like The Messenger may be a dime a dozen these days, but you'd be missing out on something special by passing this one up", giving it a wonderful 9/10 in the process, and it seems that the rest of team wholeheartedly agree. We highly recommend giving this one a go.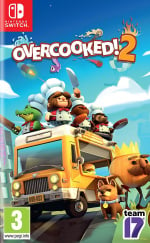 Publisher:
Team 17
/
Developer:
Ghost Town Games
Release Date:
7th Aug 2018 (USA)
/
7th Aug 2018 (UK/EU)
Overcooked 2 takes our second place spot this month, taking everything present in the first game of the series and creating something even more enjoyable. While a large chunk of the game is clearly based on similar ideas to its predecessor, we said that "it's such a blast to play that you'll hardly be focused on the lack of any major innovations; overall, this feels like a stronger execution of the original vision". The game received a great 8/10, and even made it into second place in our Best Switch Couch Co-Op Games guide. Definitely worth your time, then!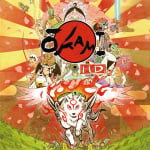 Publisher: Capcom / Developer: Capcom
Release Date: 9th Aug 2018 (USA) / 9th Aug 2018 (UK/EU)
It was pretty tight at the top, but taking the first place position this month is Okami HD. This HD remaster of the 2006 PlayStation 2 title won over our hearts with its Zelda-like adventure and visually striking art style, with the option of playing it on the go being the cherry on the cake. We awarded Okami HD a 9/10, saying that while "it may be showing its age a bit visually and its combat is sometimes a little on the easy side, Okami is an important, fun, and notable landmark in gaming history — and one of the easiest recommendations we can make for your Switch library."
If you're looking for a new eShop game to buy, you can't get much better than this.
What was your favourite eShop game last month? (133 votes)
Okami HD37%
Overcooked 28%
The Messenger12%
Dead Cells17%
Flipping Death6%
Bad North1%
Iconoclasts3%
The VideoKid1%
Prison Architect: Nintendo Switch Edition 0%
Shio 0%
Kero Blaster 0%
2064: Read Only Memories INTEGRAL2%
The Walking Dead: The Final Season2%
Polygod 0%
Manual Samuel 0%
CasteStorm 0%
Guns, Gore & Cannoli 21%
Minit2%
Unexplored 0%
Not A Hero: Super Snazzy Edition 0%
Cycle 281%
Morphies Law1%
Other (comment below)8%
Please login to vote in this poll.
---
How we decide our eShop Selects top three: As we reach the end of every month, the Nintendo Life staff vote on their favourite titles from a list of games selected by the editorial team. To qualify for this list, these games must have been released primarily as a digital Nintendo Switch eShop title in that particular month, and must have been reviewed on Nintendo Life; we select the qualifying games based on their review scores.
Staff are then asked to vote for three games that they think deserve to sit right at the very top of that list; first choice gets 3 points, second choice gets 2 points, and third choice gets 1 point. These votes are then tallied to create a top three list, with the overall winner taking that month's top prize.