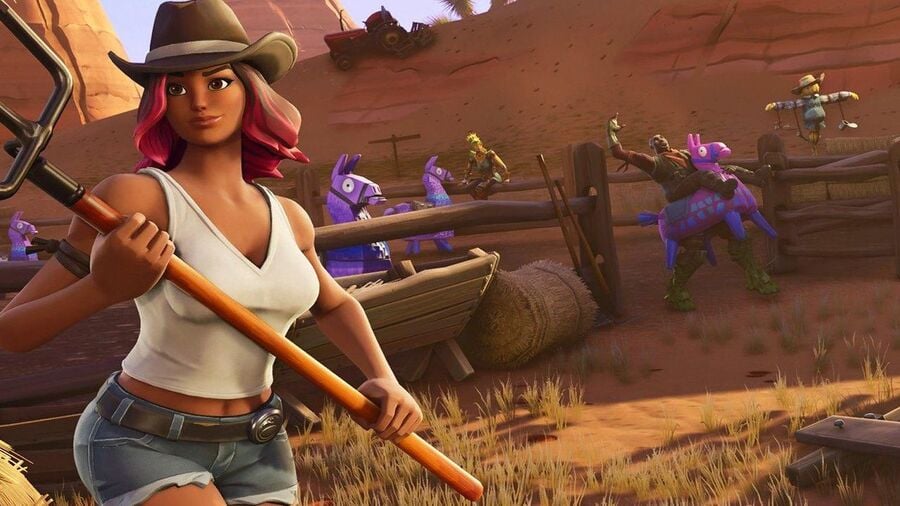 If you missed it, earlier this week the season six update arrived in Fortnite, adding new items and pets to the game. That's apparently not all, though. Kotaku reports how players have noticed the new Calamity skin in the game has an "undeniable jiggle" when the character performs the jubilation emote.
It became more publicised when a streamer shared a short video via Twitter, with other fans of the game quickly noticing the changes as well. A spokesperson for Epic Games called it out as a development mistake and said a fix was on the way:
This is unintended, embarrassing, and it was careless for us to let this ship...We are working now to fix this as soon as possible.
When asked about how such physics could be unintentionally added to the latest update, the spokesperson did not elaborate.
As explained by Kotaku, this cowgirl skin is one of the two main new character skins within the latest update. This particular skin unlocks in the first tier of the paid battle pass and as you collect XP you unlock more new outfits, emotes and cosmetic bonuses.
Have you played the latest Fortnite update? Did you notice this? Are you also wondering how this made it into the latest version? Tell us in the comments below.
[source kotaku.com.au]