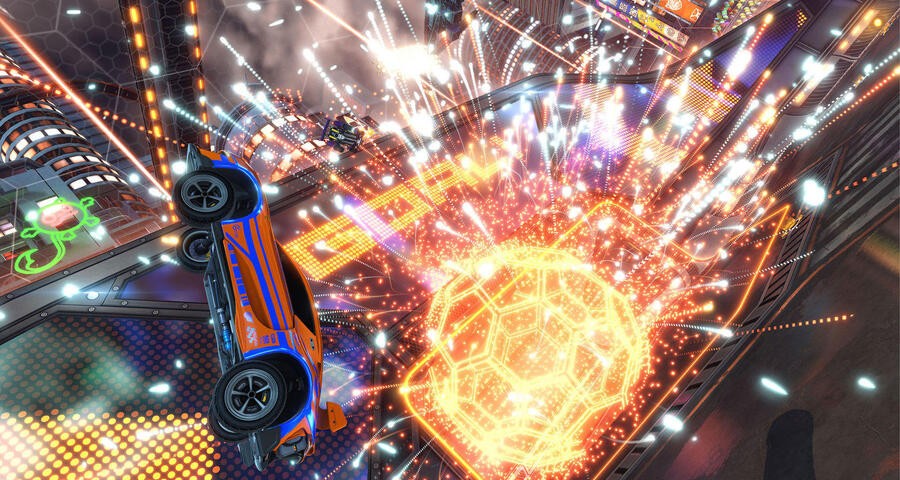 Psyonix has revealed that Rocket League will receive its new 'Progression' update next week, adding a revamped progression system that looks set to change the way players level up.
This new overhaul will move XP from offline matches to online, giving first-time and 'Rocketeer' players alike new ways to unlock free content. This means that players will no longer be able to acquire XP offline - a move which Psyonix says is "to ensure that no player can 'game the system' to earn levels, titles, and other unlocks without putting in the same time and effort that everyone else does".
Currently, the game maxes out at level 75 with the coveted 'Rocketeer' title attached, with each level requiring significantly more XP to earn than the last. This is all set to change too, however, as the level 75 cap will be removed, new XP bonuses and titles will be added, and your current level could see a slight shift as the conversion to the cap-less new system takes place. Psyonix promises that you will still place "at or above" your current level when this change takes effect.
Elsewhere, 'Clubs' is being introduced as an in-game social feature. Clubs lets you and your friends truly organise and compete as a team within the game itself. You'll be able to name your Club, create a custom Club Tag, and have up to 20 players all part of the same team.
There are even more changes coming to the game, too, some of which have been listed below:
- Avatar Borders: A brand new Customization Item that lives alongside your platform's Avatar and your Player Banner!
- Real-time filtering for text related to Clubs and Tournaments
- A 'Particle Details' Video Option
- Quality of Life (QoL) changes and bug fixes
- ...and more!
This new update will be going live in the game on 29th August (next Wednesday).
Do you like the sound of the changes? Let us know if you'll be exploring this new era for Rocket League with a comment below.