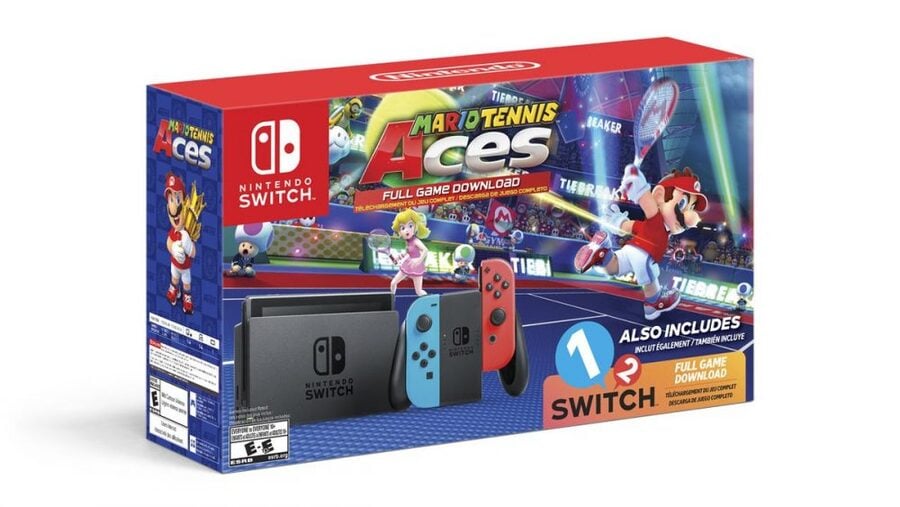 Nintendo has revealed a brand new Nintendo Switch bundle featuring two games in one handy package, coming exclusively to Walmart in the US.
Mario Tennis Aces seems to be the star of the show, dominating the box cover, but 1-2-Switch is also finally included to add to the multiplayer appeal. The Switch comes with the Neon Red/Blue Joy-Con, and will become available starting next month on the 5th September.
The bundle will set you back $359, essentially costing the full retail recommended price minus that of 1-2-Switch. We're not surprised to see 1-2-Switch be included as a free bonus in a Switch bundle, but wow has it taken a long time for that to happen.
If you're interested in grabbing one of these for yourself, make sure to keep an eye out for further announcements on the day. This package could be a great option for families or those who like to play together with friends.
Will you be getting one?
[source twitter.com]