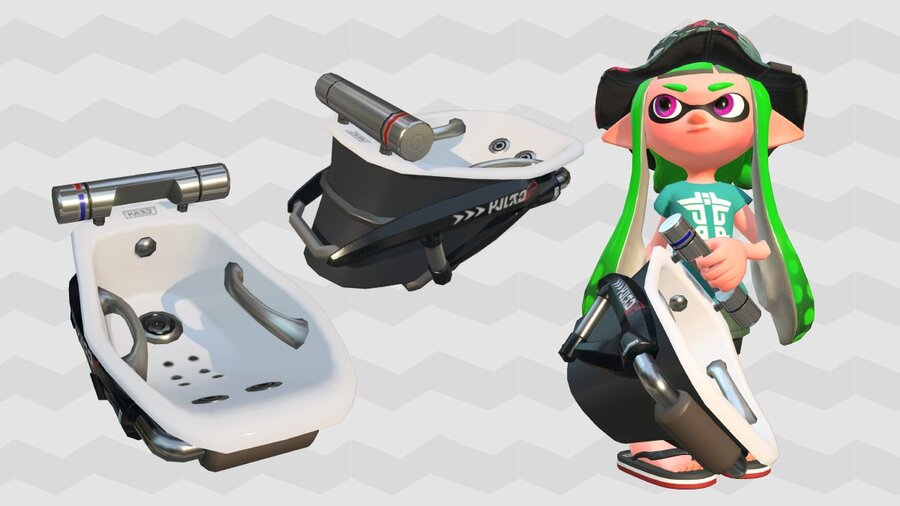 Nintendo has teased some fresh additions making their way to Splatoon 2 including a brand new stage and two fancy weapons.
Ancho-V Games is a multiplayer stage that is making a welcome comeback from the original game. The map is essentially a large office complex with a game development studio inside it. In the original game, this stage featured raised floors and interactive platforms, with fans that control the movement of platforms when hit by ink. Whether the stage will see any slight tweaks or adjustments for the new game remains to be seen.
The two brand new weapons are the Nautilus 47 and the Bloblobber. No more details have been shared on these yet (such as their special and sub weapons) but you can get a good look at their designs in the tweet above.
Incidentally, the game is expected to be updated to Version 3.2.0 today to add support for the new Off the Hook amiibo, changes to weapon balancing, bug fixes, and more.
Are you looking forward to more content in Splatoon 2? Let us know if you still love to play in the comments below.
[source twitter.com]