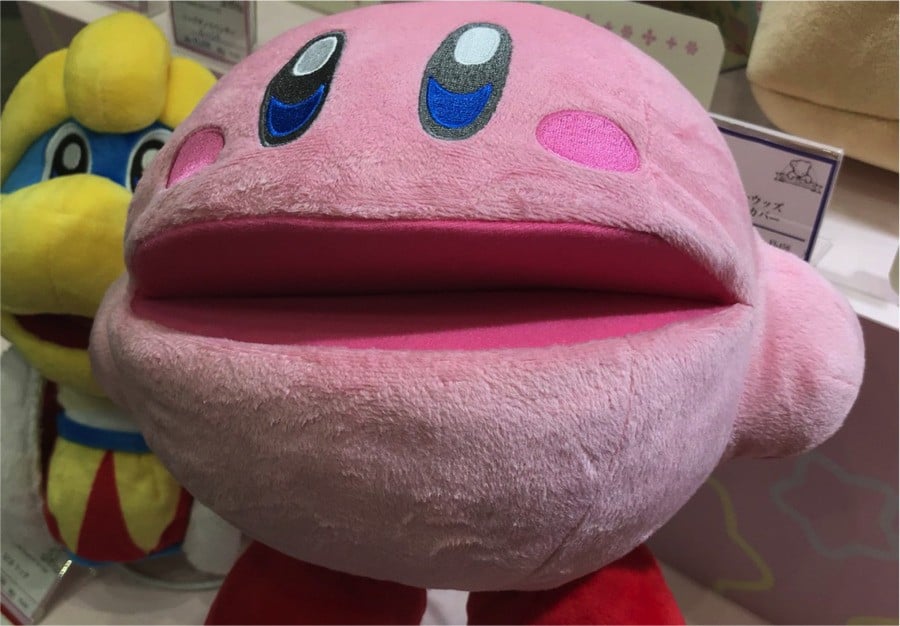 A new range of Kirby merchandise has been spotted at the International Tokyo Toy Show - a huge Japanese toy fair which has been taking place this week - and we're not exactly sure how to feel about it.
The usual Kirby adorableness is very much intact with this first set of items, expected to release in Japan this August for around 972 yen each (approx. £6.50 / $9). Despite seeming slightly expensive for what you get, it's hard to argue against the cuteness of these Kirby keychains and we can imagine fans desperately wanting to get their hands on the complete set.
Things start to head a little towards the weird side of toy manufacturing with the next item, however. Below, and lovingly super-sized in the image at the top of this article for your viewing pleasure, you can see the new Kirby and King Dedede puppets. These are also expected to release in August this year, with a price tag of 3,240 yen each (or approx. £22 / $30). We wanted to write something funny or interesting about the product here, but we just can't stop staring at it.
Would you like to have one of these Kirby puppets to snuggle up with at night? Are we missing some underlying charm here? Feel free to share your thoughts in the comments below.
[source twitter.com]