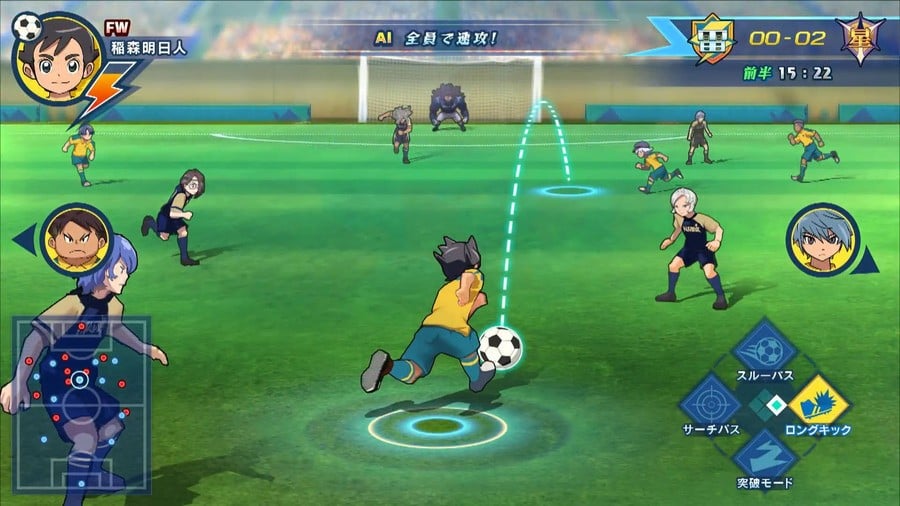 Level-5 has revealed that Inazuma Eleven Ares will be released in the west next year, with a new anime series hitting Europe and North America in the coming months, too.
The news comes as part of Level-5's 20th anniversary celebrations, during which the company has shared plans for some of its upcoming titles. As mentioned above, the next video game instalment for the soccer RPG franchise is simply listed as being a "2019" release, but the new reboot for the anime series is a little more set in stone. The show is scheduled to air in Europe this fall, with North America having to wait a little longer.
Here's the official PR:
"The latest instalment in the Inazuma Eleven franchise, Inazuma Eleven Ares, depicts a parallel world that will feature both new characters and cast from the original in action-packed, heart-wrenching matches between the good, the evil, and those in between.
Building on the foundation laid by previous series, which number over 250 episodes, four movies and more than eight million Nintendo games sold to date, the reboot series has begun its broadcast premiere in Asia, is scheduled to launch in Europe Fall 2018, and is planned to debut in North America for the first time in 2019. The slate also includes the premiere of the video game in 2019 with the aim to tap into the growing eSports movement.
Are you a fan of the Inazuma Eleven series? Are you excited to see another game on the way next year? Let us know with a comment below.
[source prnewswire.com]