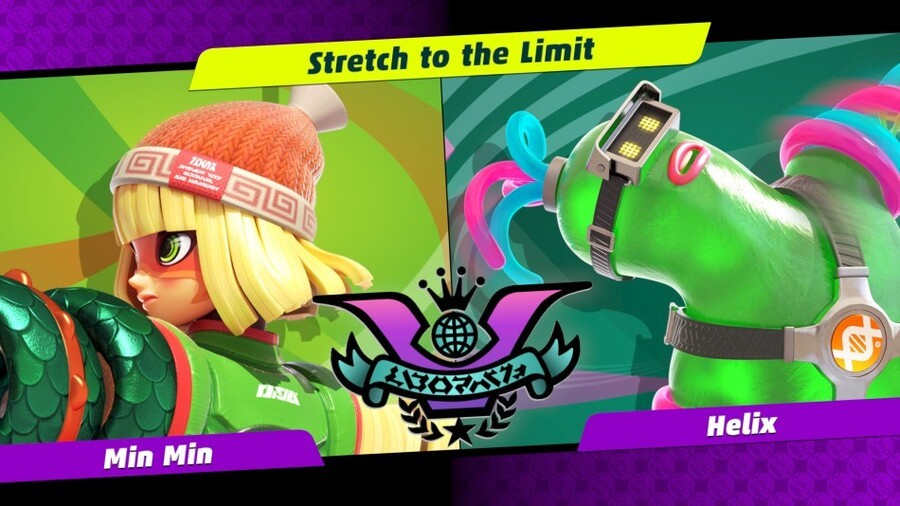 A brand new Party Crash event will be taking place in ARMS this weekend, giving players a chance to test out all of those lovely new features just released in the game's Version 5.3.0 update.
As always, this timed event will allow players to earn brand new badges and in-game cash as they fight through round after round as one of the featured fighters. This time around, Min Min and Helix are the event's competitors, fighting under a 'Stretch to the Limit' theme.
The event starts at 9am UK time on 13th April, and ends exactly three days after at 9am UK time on 16th April.
Will you be taking part? And, more importantly, whose side are you on? Let us know in the comments below.