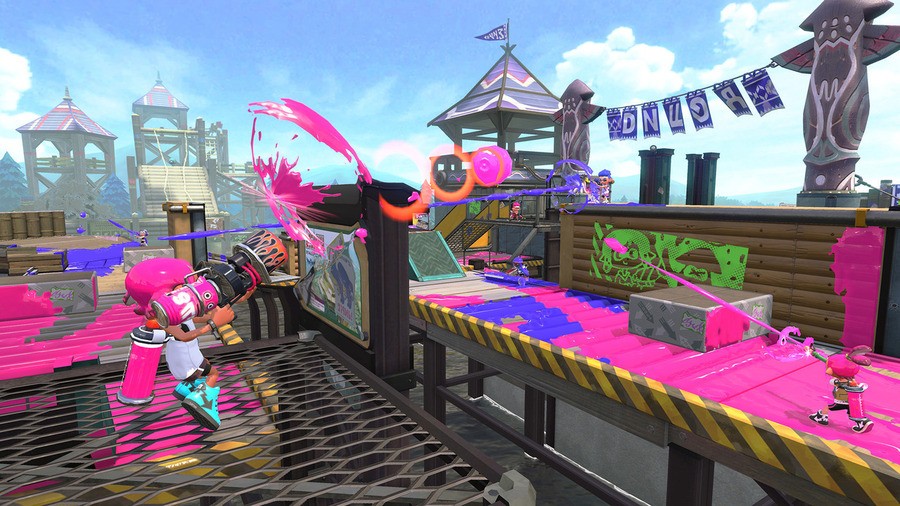 Splatoon 2 is the gift that keeps on giving; every single week for the last few months has seen new weapons be released at the very least, sometimes with new gear, stages, or even things like yesterday's humungous update providing even more fun. This system is about to change slightly, however, with updates being released more sporadically.
In addition to that giant update, yesterday also provided players with a whopping total of four new weapons instead of the usual solo offering.
-Neo Splash-o-matic w/ Burst Bombs & Suction-Bomb Launcher
-Foil Squeezer w/ Splat Bomb & Bubble Blower
-New Squiffer w/ Autobomb & Baller
-Glooga Dualies Deco w/ Splash Wall & Baller
As it turns out, the official Splatoon Tumblr page has revealed that this four-weapon release will become the norm for the game going forward, with these updates arriving monthly rather than weekly. This means that we'll be receiving the same amount of new weapons each month, but players will have to adapt to four new entries being introduced in one go. Each month could bring some serious dynamic shifts in competitive online play.
So, what do you think? Do you think this is a good idea, introducing weapons in clusters? Or do you like the weekly system that has been in place over the last few months? Share your thoughts below.
[source splatoonus.tumblr.com]