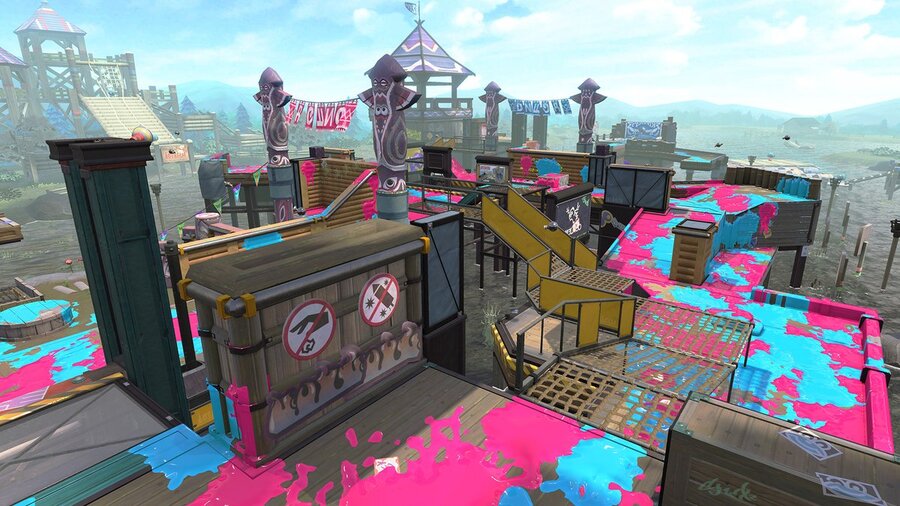 Nintendo has revealed that Splatoon 2 will be receiving its huge update to Version 3.0.0 later today, bringing an absolute squid-load of changes, fixes, and additions to everyone's favourite neon ink-coverage shooter.
Some highlights from the update include:
- Rank X is now available
- New gear has been added to the shops
- Two new songs will now play during multiplayer matches
- Multiple changes and fixes to Single-Player, Regular Battle, Multiplayer, Splatfests, and Salmon Run modes
If you want to check out every last detail of the changes that have been introduced in the update, you can feast your eyes on the full patch notes here.
If all of this wasn't enough, the fan-favourite stage Camp Triggerfish will be added to the game very shortly after the update goes live, bringing its bridges and floodgates along for the ride.
Version 3.0.0 is set to go live at around 6pm PT today (meaning 9pm Eastern, and the early hours of the morning for the UK and Europe).
Are you ready for some new Splatoon action? Will you be aiming to reach the scary heights of Rank X? Let us know in the comments below.
[source en-americas-support.nintendo.com, via twitter.com]