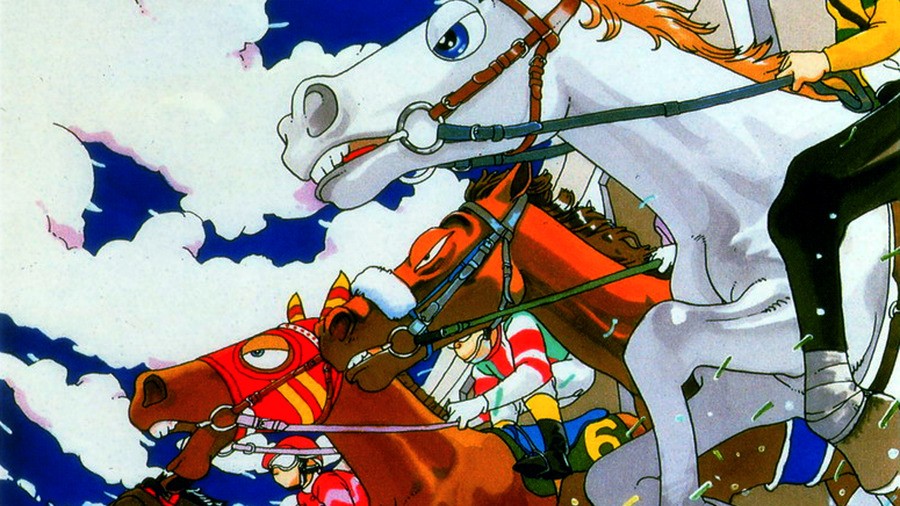 On 2nd May, HAMSTER will be releasing Saurus' 1995 horse racing game Stakes Winner on the Switch eShop, continuing its unbroken Neo Geo weekly release streak.
The ever-popular horse racing/horse breeding/gambling culture in Japan ensures a steady flow of games of this niche genre across all generations, and the Neo Geo was no exception. Saurus' first game in the series allowed for up to two jockeys and their horse of choice across the Japanese G1 competition. If you're unfamiliar with the genre, you might be pleasantly surprised at how easy is to get hooked into this kind of retro curio.
This particular HAMSTER re-release is also the first game of the genre to hit Switch in the West. Stakes Winner will set you back the regular $7.99/€6.99/£6.29 price tag. We admit we might be biased around here, but still reckon its equine roster (including European Union, Asian Hope, Hot Sands and even the speedy US Fighter) would be no match for Epona.
Let us know what you make of this unusual retro title. Is it strange enough for a little flutter? Share your thoughts below...
[source nintendo.com]