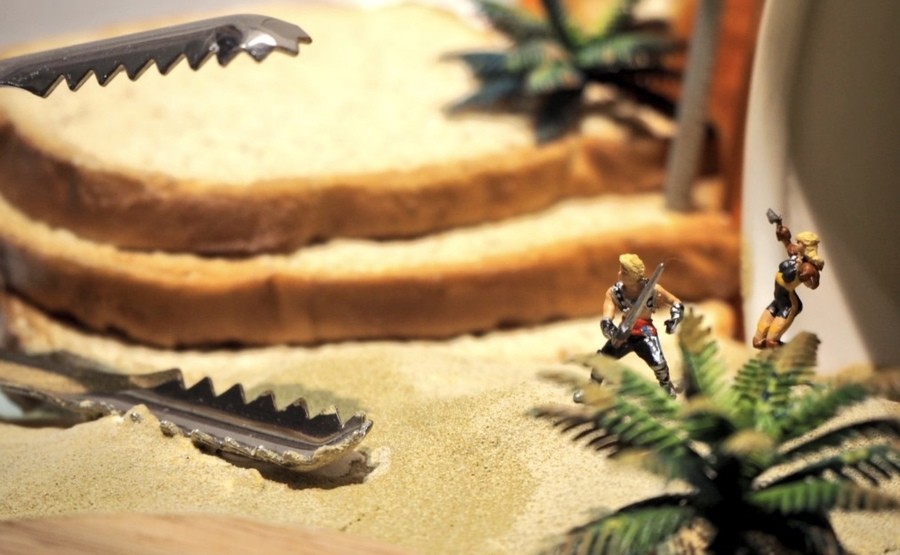 From 22nd January to 28th February, Square-Enix hosted a special art and multimedia exhibition in Tokyo to commemorate the 30th anniversary of the Final Fantasy game series. It isn't the only way Square-Enix will celebrate these thirty glorious years, and this event follows the other big role-playing game series developed by the company. Square-Enix held a museum event for Dragon Quest, in 2016. 
Held at the Mori Arts Center in Roppongi, Tokyo, the exhibit was titled, "Memories of You". Tickets cost 2,500 Yen (approx. $23/€18/£16). It wasn't a full retrospective per se, but instead focused on the scenes in each of the main numbered Final Fantasy titles where characters part ways. Some examples of this included the ending of Final Fantasy I, where the Warriors of Light return home after defeating Chaos. Later games - with more detailed stories - showed scenes mid-game, such as when Palom and Porom turn themselves to stone to save their friends in Final Fantasy IV. Aerith's untimely death in Final Fantasy VII received extra special treatment with an entire room dedicated to the scene, designed entirely like the church in the game - complete with a flower garden.
Memories of You was touted as an interactive exhibition. Square-Enix promoted it as having an an "augmented voice guide system." This system, quote, "times songs from each game's soundtrack and character voice lines to play through each visitor's headphones according their location within each exhibit space." In more simple terms, you are given an iPhone which runs a special app for use in the museum. The headphones provided present spoken word descriptions, or in-game dialogue for each installation, as well as various snippets of in-game music from the Final Fantasy title you were viewing. Moving around the museum space, the location sensors in the installations communicated with the app and change the music and dialogue. The app also gave an elemental crystal that you use to battle and defeat Bahamut. 
It wouldn't be a fun trip down RPG memory lane without a gift shop and cafe. The gift shop had a variety of figures, clothes, soundtracks and other items, such as plastic transparent playing cards. The cafe had an interesting lineup of food, such as the Elixir drink and Mog ice cream.
Unfortunately, the exhibit is now gone, and there's no word if it will return in another location, or in another form. Thankfully we were able to capture some of it and present it to you in video form. Take a brief tour and check out the video above.