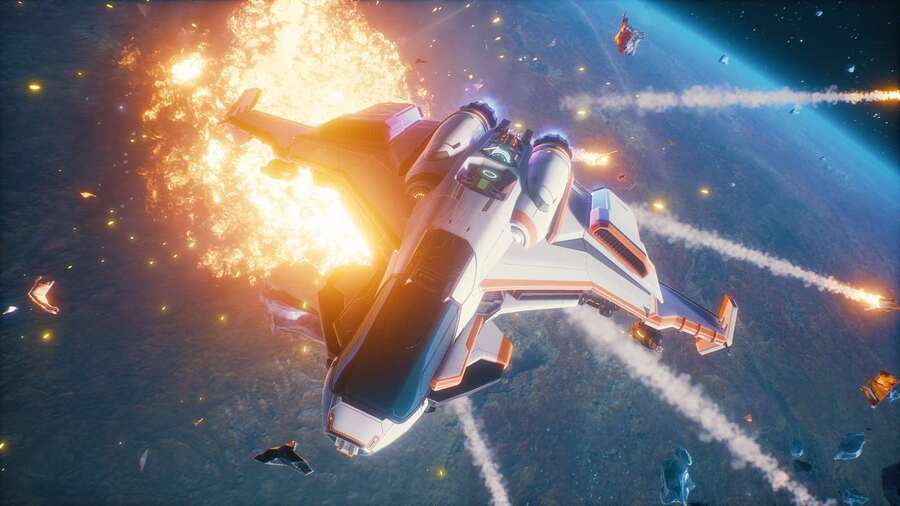 We are currently going trough a renaissance period for the space simulator genre and one of the very best you might never have heard of is ROCKFISH Games' 2017 hit, Everspace. A beautiful space sim with roguelike features (every space sector is randomly generated), it was built on the Unreal Engine so it's a fine fit for Switch already. The roguelike element is tied to a cloning conceit, so when you die (and you will, often), your conscious is moved to another clone and you restart the game, keeping whatever loot you managed to salvage.
In a recent interview with WCCFTech, ROCKFISH Games CEO and co-founder Michael Schade had some very positive remarks about current development progress on the upcoming Switch version: "For a team with its root in mobile gaming, we are super excited about the Switch, naturally," he reveals. "We have always loved the ubiquity of mobile gaming devices in general, and the Switch even comes with proper analog controllers which is very much needed if you want to have a proper console-style experience on the go – as much fun it was to play Galaxy on Fire 1 and 2 on smartphones and tablets, touch controls have never been the best fit for a 6DOF space shooter."
Schade also revealed the team only started looking into porting the game a few weeks ago, and it's already coming along nicely: "The success of the Switch proved Nintendo right, and we have started looking into an Everspace port a few weeks ago," he adds. "Now, while I cannot share any further details about a release date or pricing, I definitely can share that our mobile gaming background already paid off: Everspace runs super smoothly, and it looks just gorgeous on the device. We still have to optimize the performance when running on the big screen, but we are getting there. So, stay tuned for more!"
We look forward to further news about this upcoming Switch version. Looks like Manticore: Galaxy on Fire is about to have some serious competition...
[source wccftech.com]