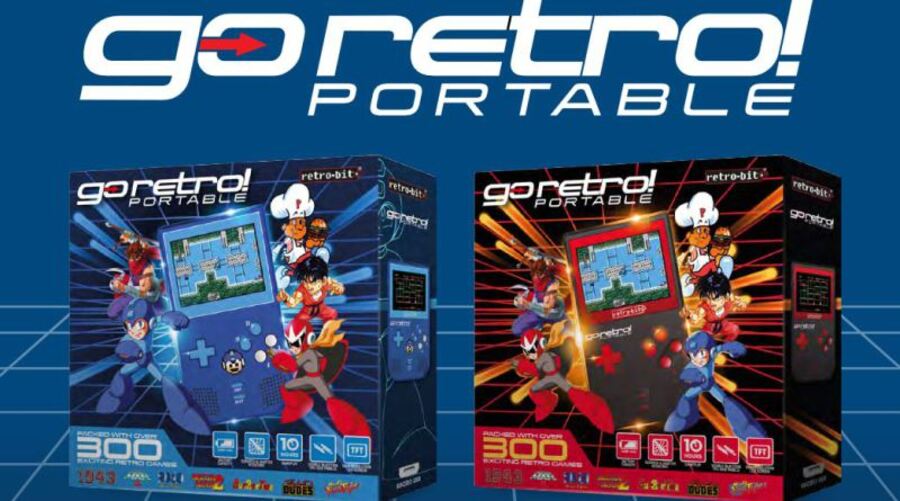 While it's had to place its Super Retro Boy project on hold following an unfortunate trademark renewal earlier this month, throwback gaming hardware firm Retro-Bit continues to delve into the virtual vaults with its latest creation - the equally handheld Go Retro Portable.
While the Super Retro Boy was built around the concept of supporting your various Game Boy cartridges, this new model instead opts for a built-in setup, packing in over 350 licensed games into the same bit of kit. It's an impressive collection, including titles from the likes of Capcom, Jaleco, Data East , Irem and many more. The device has an LCD colour screen that's also scratch-resistant, and comes with a 3.5mm headphone jack for that all important headphone support.
Its on-board rechargeable battery will reportedly offer 7-10 hours of use on a single charge, so it'll be ideal for long commutes or for extended sessions on the sofa. It's due out in North America in September with a price tag of $34.99. No word just yet on an EU release.
Are you a fan of Retro-Bit's growing portfolio of yesteryear-friendly tech? Will the Go Retro Portable be joining your collection? Drop us a comment or two...
[source twitter.com]