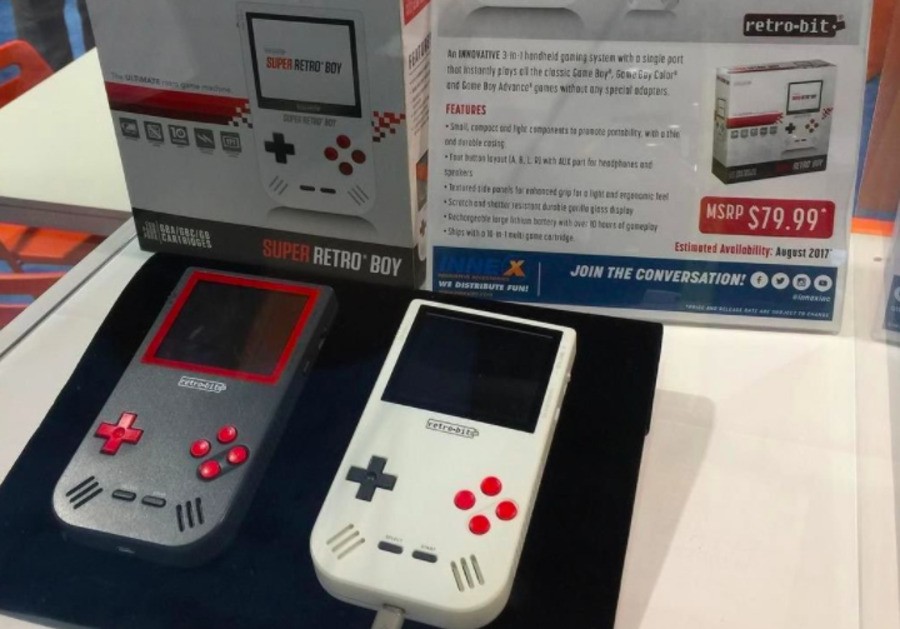 Remember the Super Retro Boy? It was one of the products Retro-Bit was supposed to launch during 2017, and would have accepted Game Boy, Game Boy Color and Game Boy Advance carts. Equipped with a TFT HD scratch and shatter-resistant screen, a 2,500mAh battery and bundled with a 10-in-1 game cartridge, it was slated for an August release with a retail price of $79.99. August came and went and the console failed to appear.
We've reached out to Retro-Bit and have been told that following Nintendo's application for a renewed Game Boy trademark, the company has put the project on hold until it can find a way of releasing the system without causing any legal problems with Nintendo.
Instead of launching the console, Retro-Bit has decided to given more attention to its other products, which include the Super Retro-Cade and its series of multi-carts. It's also releasing physical versions of R-Type and Holy Diver.
Nintendo's Game Boy trademark appeared to relate to merchandise rather than a new console, but perhaps Retro-Bit knows something we don't?