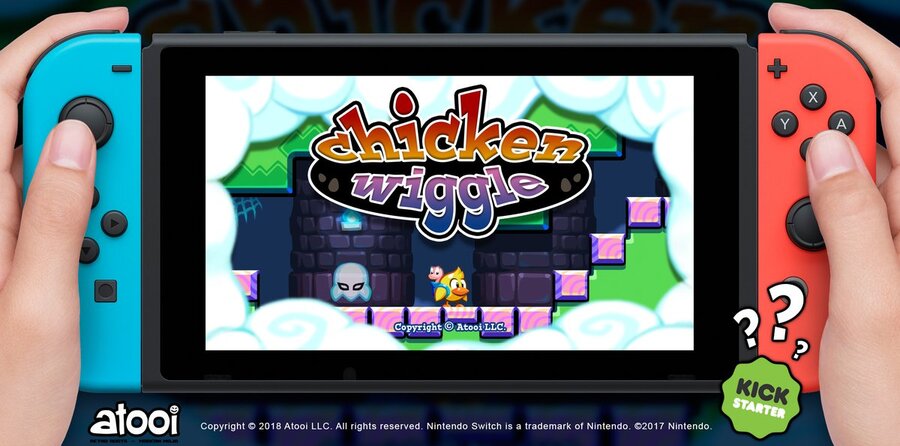 Although Nintendo maintains that the 3DS will be supported for the foreseeable future, it's really only a matter of time before the handheld fades forever into the background. That's why it was risky for Atooi to release Chicken Wiggle, a cute Super Mario Maker-like platformer, on the eShop so late in the game, particularly when indies are performing so well over on the Switch eShop. No doubt aware of this, Jools Watsham of Atooi has taken to Twitter to see if fans would be interested in seeing the game on the new platform.
The port would be called Chicken Wiggle: Re-Hatched, and would enter a Kickstarter with a relatively low, five figure goal. Levels made in the 3DS version would be playable on the Switch version, and vice versa, and brand-new HD art would be produced for the port, as well. Though the jury's still out on whether this will get off the ground, it would certainly be nice to see the game given another shot after the less than stellar launch on 3DS.
What do you think? Would you get Chicken Wiggle on the Switch? Would you contribute to a Kickstarter for the game? Share your thoughts in the comments below.
[source twitter.com]