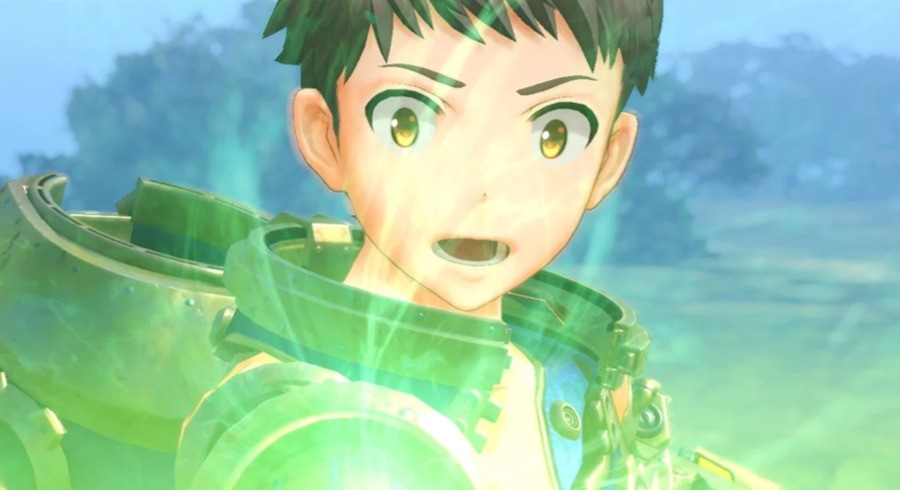 Over the past couple of months we've brought back WGAYPTW™, in which a number of our team talk about the games they'll be playing over the weekend. With Switch and 3DS releases we haven't exactly been short of options, and as we head into December there's plenty to play.
The big arrival this week is certainly Xenoblade Chronicles 2, but every week also brings a whole lot of eShop titles. Without any further ado let's get to this week's picks.
Anthony Dickens
Having finally completed that really difficult level in Super Mario Odyssey, I'll be mainly going back over the Kingdoms to hoover up as many Power Moons and Purple Coins as I can get my hands on. I've found this to be a totally refreshing experience as it doesn't matter if you play the game for 15 minutes or 5 hours straight, you'll always find new things and get a sense of achievement. Seriously going to have to consider this against Breath of the Wild for game of the year. Aside from that, I'll also be brushing up on my Rocket League skills and maybe dabble in some Resident Evil Revelations.
Tom Whitehead
Having battled through Xenoblade Chronicles 2 for review I'll be jumping into some different games this weekend. I just bought Resident Evil Revelations and Resident Evil Revelations 2 for Switch (with the EU discount deal) and have really enjoyed the motion aiming so far (portable and TV), which reminds me of the glory that is Resident Evil 4: Wii Edition. I'll be writing about that over the weekend, but I'm mainly working through the first one right now; having reviewed it on both 3DS and Wii U back in the day I'm enjoying another run, especially with the awesome new controls.
I recently cleared the brilliant RIVE on Switch, too, but will go back to try out some Challenges. Away from my Switch I'll likely get into more Football Manager on PC, and continue my playthrough of Telltale's The Walking Dead. That's enough for one weekend!
Mitch Vogel
A friend recently convinced me to pick up Stardew Valley, and that's likely what'll consume most of my time this weekend. I'm not one for Harvest Moon-esque games, but there's something about Stardew Valley that is so amazingly addictive. I don't think anything has hooked me like this since Breath of the Wild. It's really a simple game on the surface, but perhaps that's what I find so appealing. Playing through a relaxing game like this is a nice change of pace. 
Aside from that, I'll be putting some time into Splatoon 2; the latest update got me back into playing. I really do love playing through Salmon Run. Though it's exceedingly difficult and I tend to lose more than I win, it's quite a rush, and is my favorite shooter "horde mode" by far.
Ron DelVillano
After reviewing entirely too many of them, I've secretly become a huge fan of the licensed LEGO titles - so much so that I picked up a copy of LEGO Marvel Super Heroes 2 for Nintendo Switch during a recent Black Friday sale. So while the rest of you are exploring the world of Alrest in Xenoblade Chronicles 2, I'll be causing havoc in Chronopolis as Silk and Howard the Duck. I'm also hoping to finally finish Breath of the Wild and clean up some more moons in Super Mario Odyssey, but those blocky heroes are really calling to me.
Ryan Craddock
Another weekend approaches and, once again, Super Mario Odyssey will likely take up most of my spare time. I'm nearing the end of my Power Moon hunt now; there are just a handful of Kingdoms remaining for me to completely explore before I get my hands on every last Moon and the scary prospect of life after Odyssey is starting to creep in. Of course, by "every last Moon", I actually mean "every last Moon apart from the jump-rope one and the volleyball one because they are actual demons from the darkest depths of Hell".
If I have any extra spare time on top of this, though, I'd really like to finally get stuck into Metroid: Samus Returns. I've had the game sitting in my house since release but I haven't managed to get the time to start it. At the very latest I'd like to be playing this – or even have completed it - over the holidays and, now that I've laid down that goal for the whole world to see, there's absolutely no backing out!
Tony Stephenson (Mr Facebook)
Well, after failing miserably at trying to finish The Legend of Zelda: Tri Force Heroes at an event last weekend, I think it is only right I get something finished at least. My 3DS needs some loving so the priority for me will be to finish Metroid: Samus Returns. Only 17 more pesky Metroids to gather, it should only take an hour or so, right? Also, my Ever Oasis save file has been neglected for an age. A truly beautiful game, it's like they made a new 3DS Zelda game and gave it the wrong name! I'm close but those sand alligator thingies are being a pain. 
As for the Switch, I think a good session on Splatoon 2 is in order. I'm yet to play the new stage and need to get my rank up to A on Rainmaker. Perhaps some Salmon Run as well if I can get my team organised. Probably get Power Moon collecting in Odyssey for a bit as well, I'm sadly lacking at around 250 – need to hit that 500 mark. Oh, then there is Golf Story – I think I'd better take Monday off and make it a long weekend!
---
That's what some of us will be playing this weekend - share your plans in the comments below!